Samsung Conquer 4G To Deliver WiMAX In A Mid-Range Android Smartphone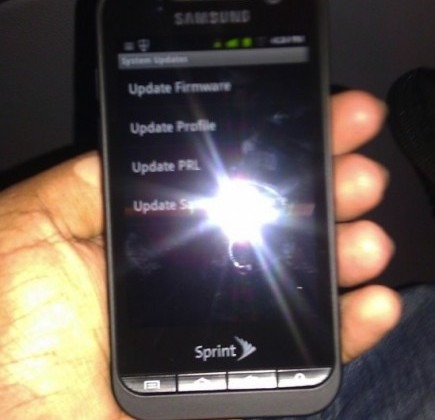 Last week, a new addition to the WiMAX network was announced with Motorola's new flagship PHOTON 4G Android smartphone. And now, it's been leaked that Samsung may also be announcing a new WiMAX smartphone. The Samsung SPH-D600 may be called the Conquer 4G and will target the mid-range market with a price tag under $100 with a two-year contract.
The Samsung Conquer 4G will run Android 2.3.3, powered by a single-core 1GHz Qualcomm Snapdragon processor. It will have a HVGA 480 x 320 resolution touchscreen display, 3.1-megapixel rear-facing camera, a VGA front-facing camera, and a slide-out QWERTY keyboard. Since nothing official has been announced, not all the specs have been revealed.
It's said that the device is very similar to the HTC EVO Shift 4G, but with more watered down specs. With a price tag rumored to be between $50 to $100 with a two-year contract, the Samsung Conquer 4G will certainly be an affordable alternative. It brings WiMAX speeds and higher-end specs such as front-facing and rear-facing cameras to the mid-range smartphone.
[via Android Community]