Samsung Connect Tag leverages IoT tech for more accurate tracking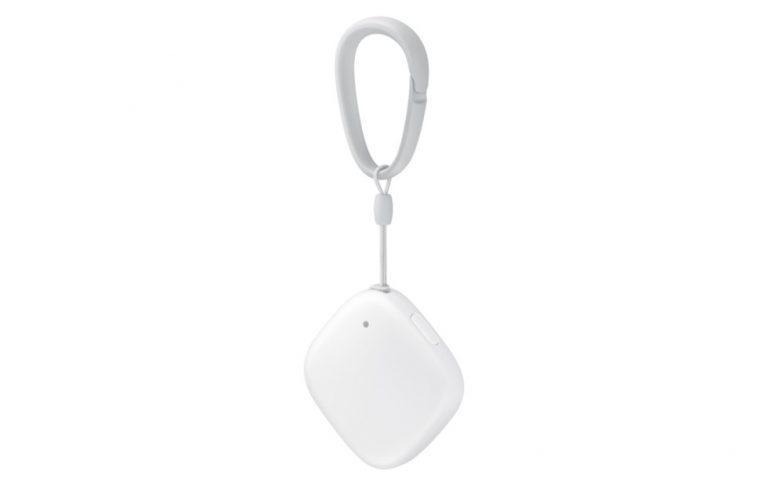 Item trackers, those small, usually white, pieces of plastic you can attach to almost anything, are a dime a dozen these days. But almost all of them have one thing in common. They use Bluetooth technology to send their location to a phones. While it allows trackers to be almost paper thin and use very minimal power, their accuracy and efficiency is limited by the communication technology as well. Enter Samsung and its new Connect Tag, promising to enable more accurate tracking both indoors and outdoors, thanks to some budding new IoT network technologies.
Samsung boasts that the Connect Tag is the first consumer mobile product to make use of NB-IoT, short for NarrowBand IOT. This is a relatively young network standard that aims to support low cost, low power consumption communication critical to IoT appliances. In practice, the Samsung Connect Tag makes use of a collection of network and location technologies like GPS, Wi-Fi based Positioning (WPS), and even cell towers, to provide precise location details whether the tag is indoors or, especially, outdoors.
The Connect Tag is, in essence, an IoT product that just happens to be extremely portable. As such, it can be used as part of a larger IoT ecosystem, like, say, Samsung's own SmartThing platform. When attached to you (or your bag), the Connect Tag can notify the user's other smart home appliances to make the room cozy as you approach. Geo-fencing can also warn you if your pet goes over (or under) the fence.
But since the Connect Tag also functions outdoors, it can also be used to locate your misplaced car. You can request the tag's location by a tap on a smartphone app. Geo-fencing also works in predefined zones, like your kid's school, so you'll be notified when they enter or leave the premises. The Connect Tag is small and inconspicuous enough to be clipped on to bags and even pet collars.
All that utility, however, comes at a price. Specifically the battery. Unlike Bluetooth-based tags, the Samsung Connect Tag uses up more power, which means that even with a 300 mAh battery, you'll need to charge the tag up after seven days max. No word yet on when it will go on sale, but Samsung will show it off first at its Developer Conference in California this week.
SOURCE: Samsung