Samsung concept phone features OLED screen that folds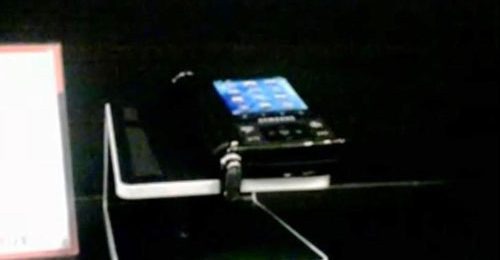 Concept phones just make my day. They really do. And even though most of the ones we come across will never be brought to production, it's fun to think about what could be. I'm definitely thinking about what could be now that I've seen the latest Samsung concept phone, which features a folding OLED screen.
Displayed at the FPD International show in Japan, the Samsung concept had an OLED screen that was very flexible and could fold up. But when opened, this screen was actually larger than any display on any other phone in the market.
The concept features a vertical hinge, allowing it to open up like a book. The display measures in at about 5-inches when completely opened. It also features a standard LED screen on the front panel, where standard buttons are included. We don't really know any official specs for this concept, or if it will ever be made available to the public, but we do have a video of the device in action for your viewing pleasure: