Samsung commits to monthly updates for unlocked US phones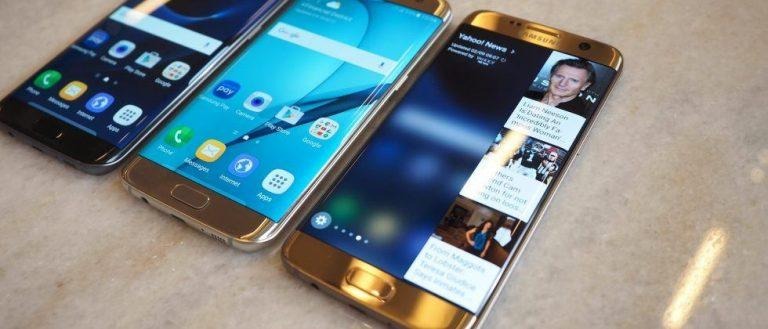 While perhaps still the top Android smartphone maker, Samsung is hardly considered to be the best representative for Android. Its TouchWiz UX, though now improved, has been called the epitome of bloat and the pace of its software updates would have put a snail to shame. After the high-profile Android security nightmare that was Stagefright, Samsung did pick up the pace but still lagged behind many of its competitors. Change might be afoot, however, as Samsung commits once again to actually rolling out monthly security updates. But there's a catch: that will only be true for unlocked models in the US.
Spurred by Stagefright, Google committed to, and has kept to, a regular monthly cadence for releasing security patches. Of course, only its Nexus and Pixel devices directly benefit from this timely update, but that also meant that OEMs had all that they need to rollout such updates in a timely manner. Some, like BlackBerry and NVIDIA, consistently do. Despite being one of the first to proudly announce support for the initiative, Samsung has lagged behind.
The situation is particularly perplexing for those who own unlocked models. Oftentimes, carriers are blamed for the slow rollout of updates, being the last chain in the process. Their own customizations and add-ons (a.k.a. bloatware) have to be tested against each and every monthly update. Not so with unlocked models, or at least that's the theory. In Samsung's case, it wasn't so.
After being informed of an e-mail sent by the Samsung Mobile Security team to a reader, ZDNet reached out to the company for clarification. This was the response:
"Due to various circumstances, we have been releasing security updates for unlocked (open) Galaxy devices in the U.S. on a quarterly basis. However, we have now resolved the challenges; and we are committed to releasing security updates for those devices on a monthly basis."
So Samsung is once again committing to actual monthly updates, but only for the unlocked US models of its Galaxy phones. The March update for the Galaxy S7 and S7 edge is also promised to roll out soon, though it remains to be seen if it will include Nougat with it. It also remains to be seen if Samsung will really be able to keep to this schedule for real.