Samsung comments on leak of alleged exclusive Fortnite skin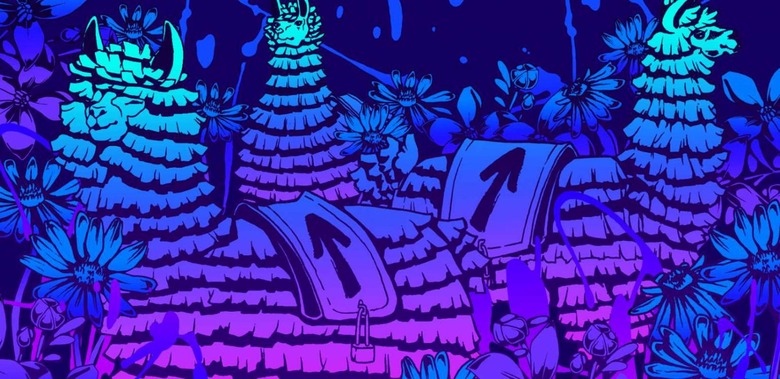 If a new leak is correct, Fortnite players may see the launch of another exclusive skin made available only to certain Samsung customers. Images of the skin, which is named 'Iris,' appeared online only a few weeks ahead of Samsung's planned Unpacked event in February. The company has publicly commented on the leaked item, teasing fans about the alleged exclusivity of the product.Fortnite is still a major game and it has earned itself multiple movie tie-ins over past months, the most recent involving a huge Star Wars tie-in that included lightsabers, skins, and an exclusive movie sneak peek. The game has also offered various exclusive skins over its relatively short life, including ones for PS Plus subscribers.
One notable exclusive skin was called 'Galaxy,' and it was made available only to people who purchased a certain then-new Samsung Galaxy smartphone. The introduction caused a bit of a frenzy among users, some of whom were going into electronic stores and using floor models to log into their accounts in order to claim the skin. Samsung has to make some changes to prevent this from happening.
Fornite leaker 'Lucas7yoshi' recently shared images of a new skin allegedly called Iris that may be the next Samsung exclusive. There are some signs pointing toward this exclusive nature, according to the tweet, including a lack of source tags like 'ItemShop' and the lack of a featured image, which is almost always present for skins that will be released in the game's Item Shop.
About Iris:

It is being rumoured that it may be the promotion skin between Fortnite & Samsung for the upcoming Samsung Galaxy S11/ S20

Evidence to support it:
- No source tags at all, no "ItemShop", suspcious
- No featured image (99% of item shop skins have them)
(Continued) pic.twitter.com/46r1R4Wkq7

— Lucas7yoshi – ??? something. maybe (@Lucas7yoshi) January 16, 2020
The leak led to speculation that this is the next exclusive Fortnite skin for Samsung customers and that it will be related to the devices the company will introduce at its event next month. In a rare display, an official Samsung account commented on the leak, teasing that players should watch its Unpacked event on February 11.
I've just checked and at the moment, we don't have any information about this skin, which looks good by the way. 😉 I suggest to watch the Galaxy Unpacked live stream on Tuesday, February 11. Perhaps we will announce something about a new skin, who knows.. ^Bruce

— Samsung Nederland (@SamsungNL) January 16, 2020