Samsung Comment 2 mobile phone lands at Cricket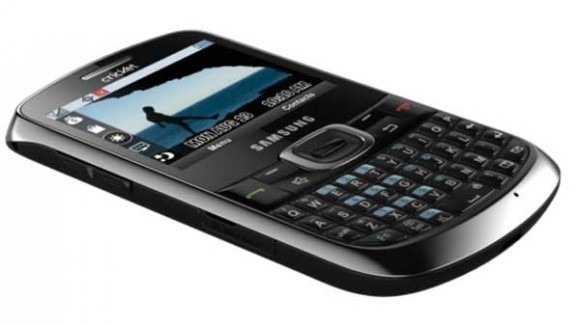 Cricket Communications has announced a new mobile phone from Samsung that has a physical QWERTY keyboard. The smartphone is called the Samsung Comment 2 and is described as a speedy messaging phone with cool features at a great price. The phone visually looks like a BlackBerry with little phone keyboard underneath the smallish screen.
The screen is 2.4-inches, and the phone uses a processor that runs at 480 MHz. The phone has integrated web browser for surfing the web and a two-megapixel rear camera. The phone has a microSD card slot for storage and an integrated media player.
The mobile phone also has integrated Bluetooth that supports streaming audio and 3.5 mm headphone jack. The mobile phone also comes preloaded with Cricket Services, including MyHomeScreen, Cricket Navigator, Cricket 411, MyBackup, Cricket Storefront, and others. The phone also supports the Commercial Mobile Alert System to send emergency alerts to mobile devices.
The phone carries an MSRP of $89.99 and is available at company-owned stores. The phone supports one of the two Cricket monthly service plans, including the $35 monthly Cricket Basic rate plan with unlimited talk and text. It also qualifies for the Cricket Value rate plan at $45 monthly offering unlimited talk, text, and mobile web.