Samsung Chromebook Pro launch date confirmed, Nougat expected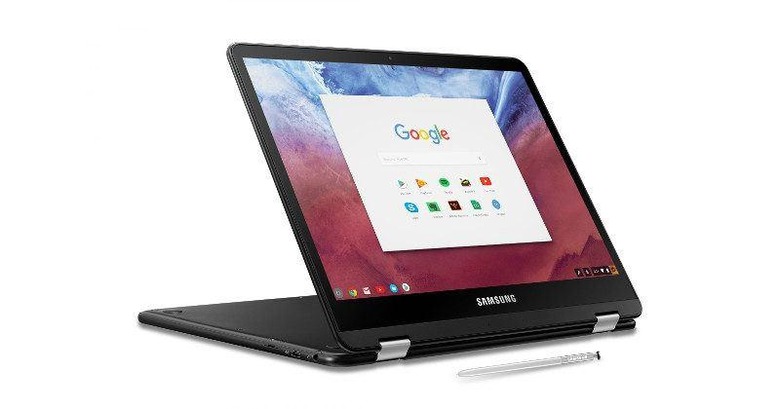 Mark your calendars if you're anything of a Chromebook fan. Even better if you're a fan of both Chrome OS and Android. Samsung has formally confirmed what has been leaked by Amazon. The Chromebook Pro, perhaps the Chromebook flagship of 2017, is finally landing in stores on Sunday. And if the latest round of rumors do come to pass, it's going to be the Chromebook to beat this year. Or a huge letdown.
The Chromebook Plus and Chromebook Pro has somewhat ushered in a new generation of Chromebooks. We've seen Chromebooks with close to mid or even high-end specs and Chromebooks that flip around like a Lenovo Yoga. These Samsung Chromebooks then add a Wacom-enabled stylus on top of that, plus the promise of even better Android app support.
The latter is what the success of these Samsung Chromebooks hinge on, especially the Chromebook Pro. The Chromebook Plus has already been out for some time now and while it functions well as a Chrome OS device, it performed quite poorly on the Android promise. Hampered by less powerful hardware and a version of Android app support that feel rawer than beta, fans and pundits await the arrival of the Pro model to see if those pain points have been addressed.
The Chrome OS world is abuzz with news that the Chromebook Pro could ship with Android 7.1.1 Nougat, a first for any Chromebook. It's almost ironic considering how some Android devices don't even have that specific version yet. With Nougat comes the ability to resize Android app windows, hopefully delivering a smoother and more usable Android on Chrome experience.
That said, Google Play Store support on Chrome retains its Beta tag, which Google could probably use to excuse what may still be a spotty performance. The Chrome OS, and a bit of Android, world will definitely be watching the Samsung Chromebook Pro when it goes live 28th May for $549.99.
SOURCE: Samsung