Samsung Chromebook Pro delay blamed on Android app support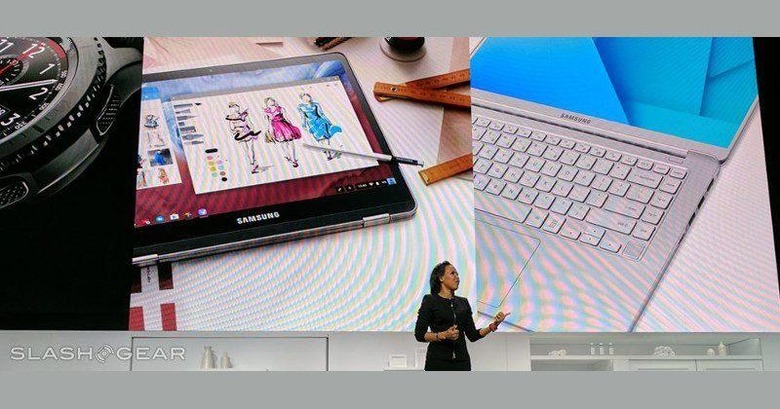 It is nearly a year since Google promised the invasion of Android apps on Chromebooks. It is also nearly half a year since Samsung and Google flaunted the Chromebook Plus 2-in-1, promised to have full Android app support. Neither have yet come to fruition in any substantial, let alone final way. Although is lesser sibling, the Chomebook Plus, has long launched in the market, the Samsung Chromebook Pro remains unlisted. And, according to The Verge, it could very well be due to that Android app support.
It has to be the software right? After all, the Chromebook Pro hardware is notable but not exactly revolutionary. It is basically a high resolution 2-in-1 tablet running on an Intel Core m3 processor. Sure, the Wacom digitizer and S Pen are new to Chrome OS, but Samsung has nearly a year of experience using that technology.
Android app support on Chrome OS, on the other hand, is barely through its teething stage. Although it started with the very crude and limited ARC implementation a few years back, this full support, which actually brings Google Play Store to the browser-based platform, is far more comprehensive and ambitious.
Implementation, however, has so far been disappointing if early reviews are to be considered. Glitchy and unstable, it shows the technical difficulties of trying to force apps that were written for a different device type and platform to run in a different environment. And then there's probably the fact that the Chromebook Pro runs on an Intel processor. Although officially supported long ago, Android on Intel platforms haven't exactly been top performers.
That's not to say that Android apps on Chrome OS still has years of growth to go through. It already does work and is just in need of polish. That polish is probably what is causing the delay of a device that should have launched last month. Google and Samsung, however, no longer have time on their side, as they need to put out a Chrome OS champion really soon to fend off the Windows 10 S threat.