Samsung Chromebook 2 review: worth the wait?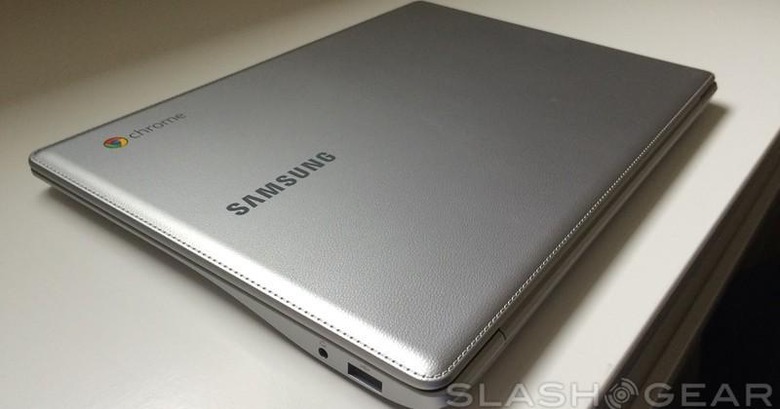 Back by overwhelming demand is the Samsung Chromebook, now in its second iteration. The latest, simply named Samsung Chromebook 2, is the linear successor to the Samsung Chromebook, which dominated Amazon's top sales list, and can be widely credited with putting Chrome OS on the map and in the lap of many users. Updated both inside and out, does the latest Chromebook from Samsung have what it takes to replace its older sibling on many best-of lists? We find out.
Hardware
If you say nothing more about the Samsung Chromebook 2, say this: it's light, and easily portable. A touch bulkier than the original due to some metal around the edges and new top material, the newest Chromebook looks a bit more polished, and a lot more handsome at first glance.
It keeps with Samsung's recent hardware design language, with faux stitching on a leather-looking plastic cover. Touch it and you see it's not as nice as it looks. Aesthetically, the skeumorphic hardware is far too long in the tooth, as Samsung has churned out far too many devices with this design already.
Around the sides, you'll find a limited set of USB ports (two, one on either side), and HDMI port, and a headphone jack. There's also a micro SD card slot, and the same tiny charging port from the original Samsung Chromebook. There is metal around the edges, which makes the Chromebook 2 more durable.
The edges around the side have been slimmed down at points, though there isn't much reason for it. The Chromebook 2 also loses the protruding top hinge from the original. That makes it more laptop and less like a "toy", visually speaking.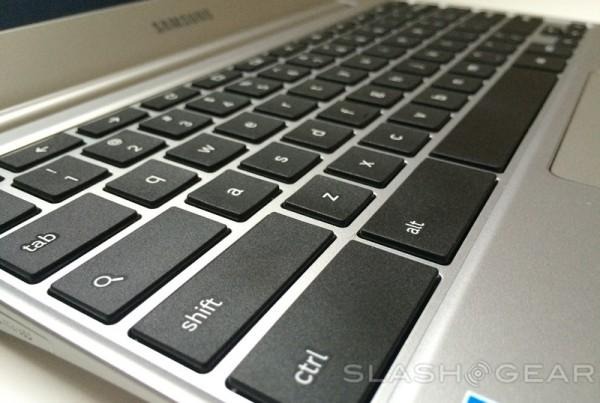 The keyboard is just like the original; shallow key travel with adequate buttons. If you're going to hack out a novel, this isn't the keyboard for you. This isn't even the computer for that, though, so the keyboard is right at home for emails, messaging, and online play.
The small trackpad is rough to the touch, but responsive. There isn't much to say about it, other than it does its job well, and is appropriately scaled to the screen it works for.
That screen is, like the original, roundly disappointing. At 11.6-inches and 1366 x 768, the pixel density is only diminished by the color reproduction on the LED screen. Muted, the screen looks as though a sheen of grey smog sits over it all the time. At angles, it fades quickly, so you'll need to be face-on with this one.
Under the hood, the Chromebook 2 has an Intel Celeron N2840 processor, 2GB RAM, and 16GB HDD eMMC memory. A 720p webcam, WiFi 802.11ac, and Bluetooth 4.0 round out the main components here.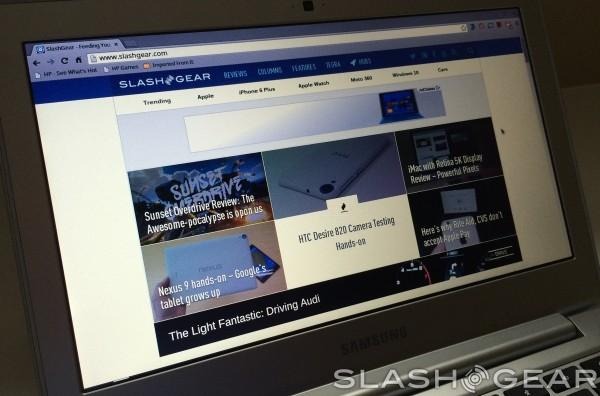 Use
The Chromebook 2 runs on Google's Chrome OS. If you're not familiar with Chrome OS, it's basically Chrome and nothing more. Google has made strides in making Chrome OS more like an OS recently, with apps that run outside the browser, but Chrome OS is still very much dependent on the Chrome until it becomes an OS.
That said, Chrome OS won't do a lot of things, but that list is fast dwindling. You can now edit Word documents in Google Drive, so Chrome OS (and by virtue this Chromebook) is a lot more appealing as a secondary machine. Slowly, Google is making a suite of products that means great things for their proprietary OS.
I can recommend the Chromebook 2 as a second device for travel to just about anyone. It obviously browses the web admirably, but it's not a workhorse. Chrome OS still does most things inside a browser window, so the specs aren't necessary.
If you need to do light work, Chromebook 2 is great. Again, you're not going to crack open some movie editing software on this one, but there are workarounds via web apps in the Chrome Web Store. That said, Chromebook 2 is not a professional device.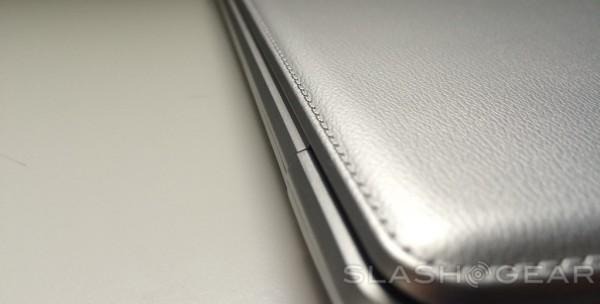 Performance
The Celeron processor in Chromebook 2 keeps up, and even when switching between multiple tabs in Chrome or launching a few different apps, I had no stutter or lag to complain of. You can, obviously, bog it down, but an 11.6-inch screen doesn't lend itself to much multitasking.
The benchmarks for Chromebook 2 are included below.
I found the spec sheet a good fit for what Chromebooks are meant to do. You'll do some light web surfing, maybe play a few games, check your social feeds, and work on a paper or two. So long as you're invested in the Google ecosystem, that all becomes quite simple and seamless. If you're migrating between OSs, it may not be so simple, but that's another argument for another day.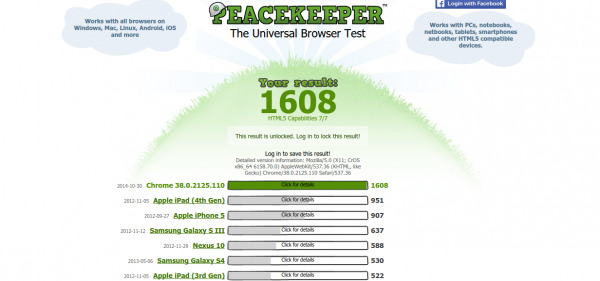 Verdict
The Chromebook 2 picks right up where the original left off, and that's both the gift and the curse.
On one hand, it's priced right, looks smart, and the spec sheet keeps up with use. On the flip side of that, it doesn't impress, and seems terribly iterative, considering we've waited so long to get the refresh.
The original Chromebook popped up in 2011. It's now three-plus years gone, and many other Chromebooks are supplanting this once-famed cornerstone of the Chromebook field for supremacy. Compared to the original, it's an easy recommendation for an upgrade.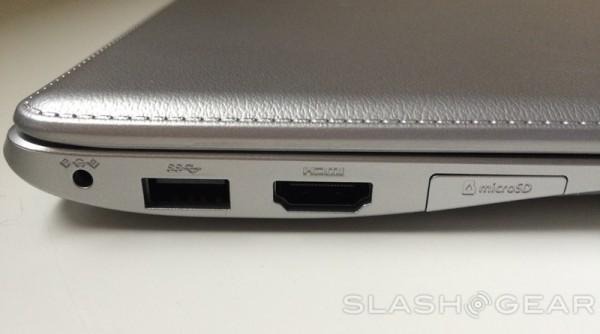 Compared to other Chromebooks, I can't say as much. It lacks flair, has little power behind its punch, and is an overall plain-jane offering. There simply isn't anything here that impresses.
It's been a good year since I picked up Chrome OS. I love Chrome OS for its simplicity, ease of use, and familiarity. I'm also coldly reminded how limited it really is when compared to a "proper" OS, be it OS X or Windows.
If you're new to Chrome OS, Samsung has live help via video from the Help menu. For questions on how to perform a task or whether or not Chrome OS can perform a function, it's nice for newbies.
For light tasks, Chrome OS and Chromebooks are fantastic. If you live a web-centric life, Chrome apps may be for you, and hey — they're even available in the browser most times, so at work or at home, you can use many of the same items. That's pretty neat.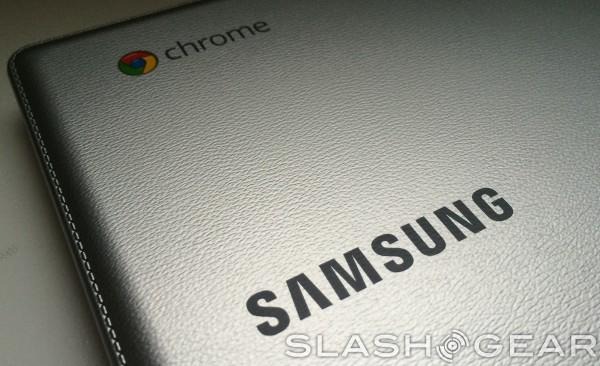 You'll get a full day's use on a single charge, too. Samsung says 9 hours, and that's about what I got. I went pretty hard for a full day, and the Chromebook 2 gently slipped into "please plug me in". That's a big plus, and means you could probably take this for a short vacation (with light use) without a charger. Start getting into video playback, and the battery life dips.
At $249.99, it's about what you'd expect for the cash. As much as the Chrome purists hate to hear it, Chrome OS is still more Chrome than OS. If you consider that before you buy — and dive into the Chrome Web Store to make sure you can get web apps that will suit your needs — you'll be just fine with a Chromebook 2.