Samsung Checkout on TV Lets you Pay for Stuff with no Phone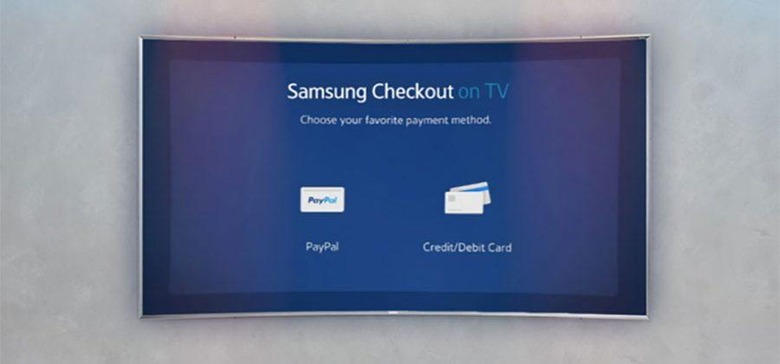 Samsung has unveiled a new way that people can pay for items over their TV and it is called Samsung Checkout on TV. The cool part about this new payment system is that it doesn't require a smartphone to complete a purchase. The native billing option allows all parts of the payment process to be carried out directly on the TV screen.
Samsung wants to make its Checkout on TV help grow the TV transaction world just as its online and mobile payment systems help grow transactions for other consumers. Samsung thinks that it is well poised to roll out the TV payment system since it has been the top TV maker for the past decade. Samsung has sold more than 427 million TVs in that time.
To be able to pay for purchases directly from your TV, you do need a Samsung branded TV. The Samsung Pay on TV service works on Samsung Smart TVs from 2014 to 2016 models. Samsung also plans to add support for models from 2013 by the end of the year. Samsung thinks that the new payment system will give developers a significant opportunity to offer paid features directly on the Samsung Smart TV.
The payment system can be used to purchase goods, apps, and services. With the Checkout on TV service, the buyer doesn't need to find their phone or get their computer out to complete a purchase, making them more likely to buy figures Samsung. Samsung Checkout on TV is available in 53 countries, everywhere Samsung Checkout is offered. Users can pay via a credit card or a PayPal account. Credit cards can be registered with a four digit PIN that is used to make all future purchases. Samsung also notes that it has built high levels of security in to the TV payment service.
SOURCE: Samsung