Samsung Car Mode for Galaxy sees Note 5 take on CarPlay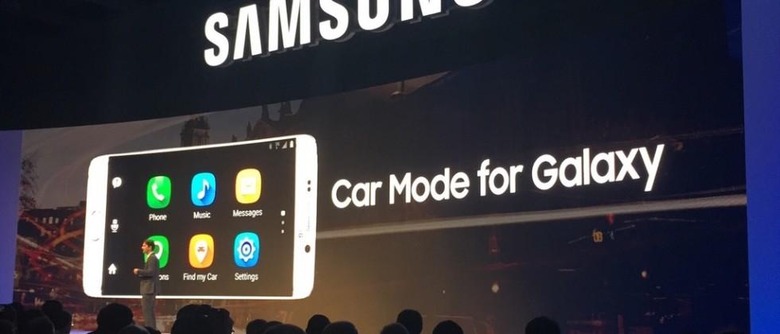 On the stage at IFA 2015 today, Samsung has been talking up its new Car Mode for Galaxy feature, its smartphone-based infotainment system for its latest smartphones. The newest version of the system uses MirrorLink to display apps and services on a car's in-dash touchscreen, much in the way that Apple's CarPlay for iOS and Google's Android Auto operate.
In Samsung's case, you get the new Car Mode on the company's most recent devices like the S6 Edge+ and most likely the Note 5.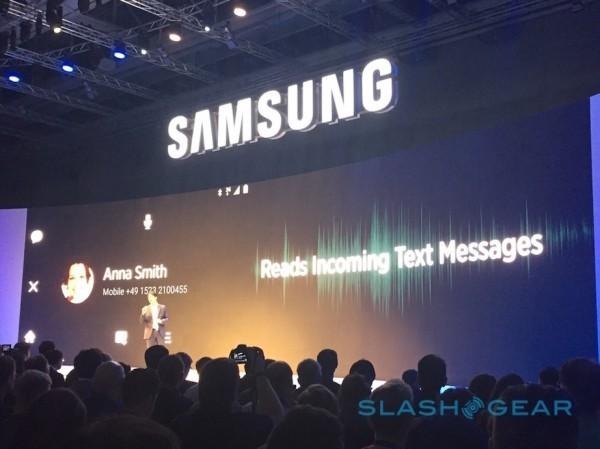 The core functionality is carried over from earlier iterations, though polished for 2015.
For instance, the Car Mode can be used to read and reply to incoming text messages, all through voice commands. The same goes for controlling audio, with the ability to specify music playlists to listen to.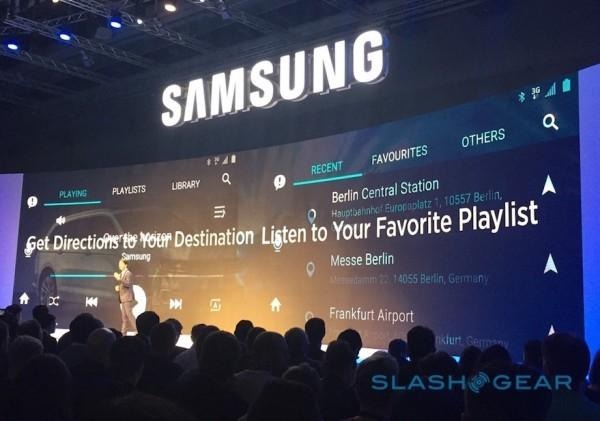 Likewise, users can search for a destination and ask for directions, or bring up directions to bookmarked addresses. Turn-by-turn driving instructions are then displayed on the car's navigation screen.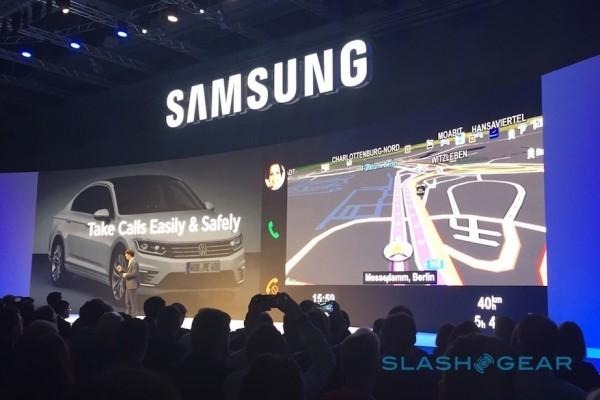 While Car Mode for Galaxy is designed to work best with MirrorLink, a wireless connection between devices and cars that support the technology, Samsung says there is also a standalone mode for vehicles that aren't compatible.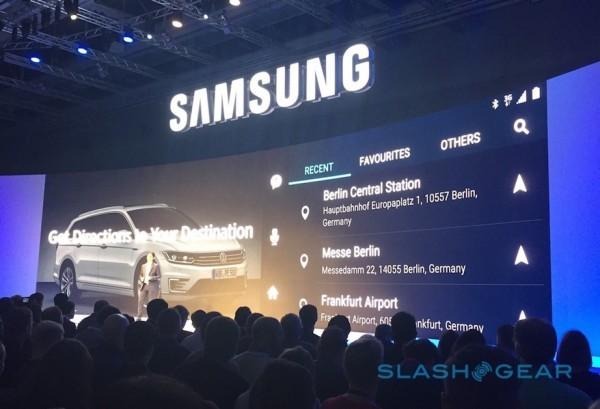 Meanwhile a deal with VW will see new integration between Samsung's devices – including the upcoming Gear S2 smartwatch – and select models from the automaker's range. That'll allow for features like remote lock/unlock to be carried out from the wrist.