Samsung C-Lab bringing 8 wacky AI projects to CES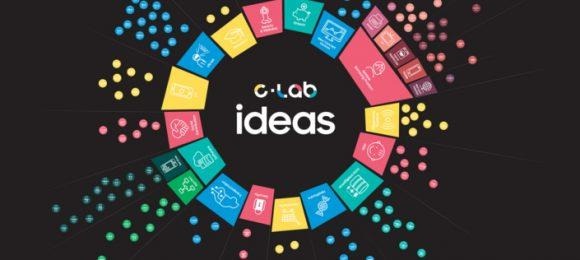 At CES 2019, Samsung C-Lab (Creative Lab) is bringing 8 new projects dealing with Artificial Intelligence – and 8 more spin-offs, too. Included in the mix are such oddities as Tisplay, an in-video virtual ad service, and an ASMR sound recording project called "aiMo." SlashGear's got the details – and we'll have the up-close and personal photos and/or video at CES 2019 when the time comes too – let's take a peek.
"We will present promising C-Lab projects leveraging AI technologies in the field of video content creation, perfume making and more," said Inkuk Hahn, Vice President and Head of the Creativity & Innovation Center at Samsung Electronics. "These are deeply related to our daily lives and we hope to catch the eyes of attendees."
One example of a new project from C-Lab is MEDEO. Using this service, users are able to both shoot and edit video at the same time. Have a peek at the demo video below to get a handle on what's up.
Another example of a C-Lab project coming to CES 2019 is PRISMIT. The project called PRISMIT creates "issue-driven timelines" that allow the user to understand news stories "at a glance." Instead of offering the most popular articles, or the most recent, this project "helps readers understand the context and history of the issue" with a timeline of links.
One of the most strange parts of this project collection is the Girin Monitor Stand. This monitor stand "encourages users to correct their posture" as it tracks the user's posture in real time. "When the user has a bad posture, it subtly moves the monitor which naturally trains users to assume better posture without noticing the change in monitor position."
Again, the folks at Samsung C-Lab are set to reveal a total of 8 projects starting on January 8th, 2019 – where we'll be checking out the lot up close and personal at CES 2019. This presentation will take place at the CES 2019 Eureka Park section of the Las Vegas Convention Center. Stick around the main news feed at SlashGear to get the full story – and more radical media than you can handle.