Samsung brings out the big guns: F700 is Ultra Smart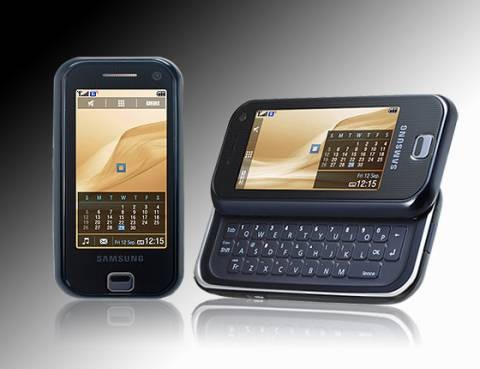 Let's get it out of the way first: Samsung's brand spanking new Ultra Smart F700 looks a whole lot like an Apple iPhone with a slide-out QWERTY keyboard.  Right, okay.  But actually, whereas Apple seem to have concentrated on building a nice little ecosystem of OS and pre-installed software, Samsung have gone the extra mile when it comes to hardware. 
Let me reel it off to you until you get dizzy: 7.2 Mbps HSDPA, VibeTonz vibrating feedback, 5-megapixel auto-focus camera, 2.78-inch 440x240 touchscreen, QWERTY keyboard, microSD memory slot, front-mounted camera for video calls, Bluetooth and a Flash-based UI. 
Oodles of photos after the cut...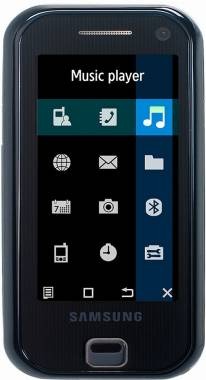 Okay, so it doesn't run OS X.  So what?  Neither has any of the computers I've ever spent any meaningful length of time with.  And here in the UK let me tell you those features – especially the 3G data – are much more appealing than the iPhone's slow slow slow data rate.  Trust me, once you've tried HSDPA you won't want to go back to EDGE.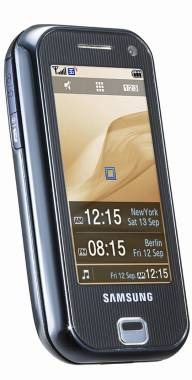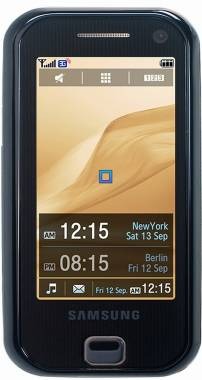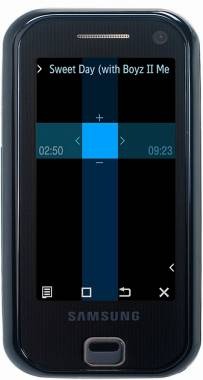 That QWERTY keyboard is going to appeal to a lot more push-email addicts than any on-screen version could - it does to me!  And while the bevy of media formats it supports (MPEG4/H.263/H.264/Real MP3/AAC(+)/eAAC+/Real) might not include those bought at the iTunes store, frankly I've no desire to spend my money there either.  Bring it on, Samsung, bring it on!