Samsung Brings Note 7's Software Features To The Galaxy S7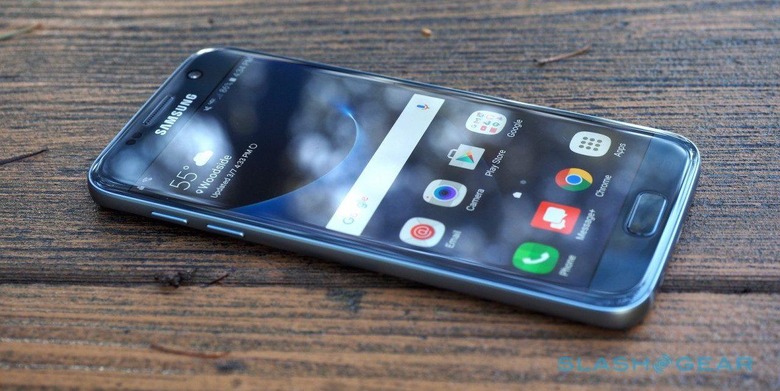 The Galaxy Note 7's short, bitter-sweet life is now officially over. But Samsung is now looking to make the Galaxy S7 and S7 Edge a bit more appealing to those customers suddenly left without a phone, not only with a $100 credit, but also by porting some of the Note 7's best software features to the smaller handset. It may not fill the hole left in the heart of former Note 7 owners, but at the least the S7 is known not to explode at random.
Galaxy S7 and S7 Edge owners have begun noticing a software update rolling out that brings some of the Note 7's more impressive features to their device. This includes the always-on display setting, along with customization options like showing a photo, choosing an analog or digital clock to be shown, and notifications.
It's not a straight port of the Note 7's full software, mind you, as the S7 doesn't support the S Pen, so features that rely on the stylus aren't included. There's also a few things that aren't working properly with this first update, including notifications from Samsung's own e-mail app.
Whether intentional or not, the timing of this update is great for both existing S7 owners, as well as former Note 7 owners. The S7 and S7 Edge are now Samsung's only flagship devices for now, so it makes sense that the company would want them to showcase their best software features. It also attempts to make the S7 experience as close to the Note 7's as possible, making the device appealing for those coming from the recall, and feeling less like a step down in terms of performance.
SOURCE XDA-Developers