Samsung brainBAND Tracks Concussions In Athletes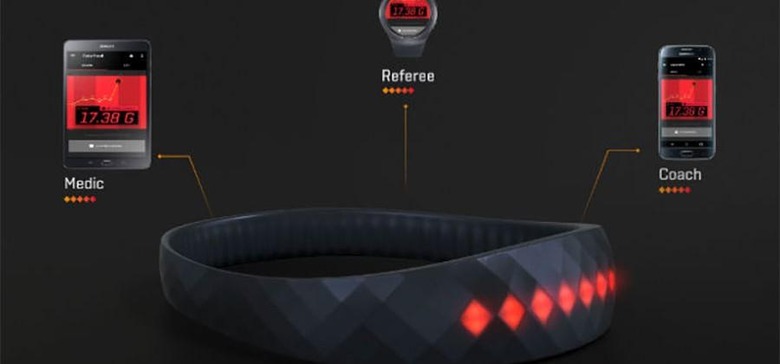 Samsung Electronics Australia has rolled out a new bit of tech called the brainBAND that is designed to help coaches and medics keep up with concussion injuries in athletes. The brainBAND is a wearable device and the prototype was developed via the Samsung Launching People program that puts a pair of researchers from different backgrounds together to see how tech can help solve challenges in society.
BrainBAND is the result of a team up between Dr. Alan Pearce, a neuroscientist involved in concussion research and education and Braden Wilson, an industrial designer. The two created the wearable prototype able to track impacts to the head in contact sports in real time. The wearable is able to collect data about an impact in real-time from the field and send that data to Samsung handheld devices.
The prototype headband has sensors at the back of the head that measure the force of an impact. That information is relayed to medics, referees, and coaches in real-time. LED lights on the headband indicate the level of impact with yellow, orange, and red for severity of impact indicating when the player should be taken off field for assessment.
The prototype has been tested on the field by Australian football player Israel Folau, the first to trial the prototype. There is no word on when or if the brainBAND might be made into a commercially available device and sold to sports teams around the world. The effects of concussion for athletes can be serious and research into tracking and reducing concussion effects is ongoing.
Israel Folau stated, "I think it'd be great if every player in Australia had access to this kind of technology to make contact sports safer for current and future generations."
SOURCE: Samsung