Samsung's Blu-ray days are over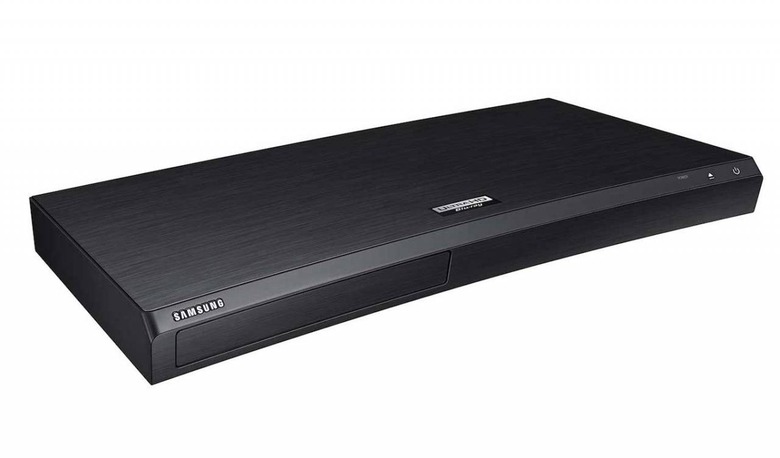 Samsung is bowing out of Blu-ray in the US, with the electronics behemoth confirming that it will no longer be offering the disc-based media players. The company's last new Blu-ray players were released in 2017, with 4K Ultra HD support as well as apps for streaming services.
2018 came and went, however, and no new Samsung Blu-ray players arrived in the US. Typically, the company would use IFA in Berlin, Germany, and CES, in Las Vegas, NV, to unveil its latest models.
The news comes as little surprise, mind. Blu-ray has taken a back seat in recent years, and though home theater aficionados still prefer the disc-based media for its high resolution, the convenience of streaming services like Netflix, iTunes, and other platforms have seen them gain far greater traction. Samsung itself hastened that, with integrated apps for the more popular services preloaded onto its smart TVs.
Word of the discontinuation broke on Forbes, with Samsung confirming that it no longer had 4K Blu-ray player plans for the US. That came after unnamed A/V dealers shared word from the company that they shouldn't expect new hardware this year. Samsung than confirmed to CNET that regular, non-4K Blu-ray players were also being dropped, with the more affordable 1080p Full HD models also getting the axe.
It means a premature end to at least one high-end Samsung Blu-ray player that was supposedly on the roadmap for 2019. Although not yet officially announced, the player is said to have been a single-deck model. No other specifications have been leaked.
It leaves those still clinging to Blu-ray in a much smaller market. Samsung's decision follows an announcement last year by Oppo, that it too would be exiting the Blu-ray player space. That's despite its recent models proving particularly well-received by users.
Of course, Samsung wasn't the only company still making the players. Sony and Panasonic are still in the space, along with some other firms, so it's not like those wanting a Blu-ray deck will be left entirely in the cold.
What Samsung may be doing in other regions is unclear at this stage. Although the US market for Blu-ray may now be too small for it to consider worth pursuing, the situation in other countries could well be very different. The success of streaming services depends on a number of factors, after all, not least licensing deals and the prevalence of high-speed – and non-bandwidth-capped – internet connections. That could well mean that Samsung Blu-ray hardware remains available in other locations.