Samsung Bixby coming to TVs, washing machines, appliances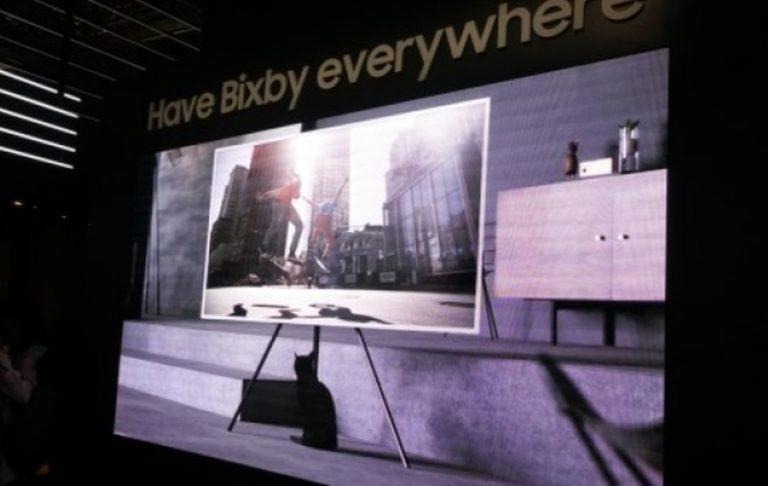 Samsung is never one to make a U-turn on something new product or feature it has put out, no matter how useless or derided it may have become. It took years for it to finally sunset S Voice, for example, or slim down and rename TouchWiz. Of course, persistence may also pay off in giving something new and imperfect a chance to grow and potentially become better. Samsung is taking that chance with its AI assistant Bixby, which it will be pushing to anyone who buys a Smart TV or smart washing from the company this year.
To be fair, it's not that Bixby is terrible. It has a convenient set of features on the Galaxy S8 where it debuted, including object recognition and nearly complete hands-free control. Samsung, however, soured the market's opinion of the smart assistant when it launched half-baked, incomplete, and forced on Galaxy S8 and Galaxy Note 8 users with a dedicated and non-customizable Bixby button.
But Bixby isn't meant just for smartphones anyway. At CES last month, Samsung revealed its first ever smart home product, a smart fridge, to have Bixby inside. And it isn't going to stop there either. Samsung is now reported to be planning on launching a Bixby-enabled Smart TV in the US next month and in smart washing machines in Spring.
Samsung is obviously eying the rapidly growing Internet of Things market, and it really has very little choice. In order to improve Bixby's brains, it has to have access to millions of data for input and learning. Despite being one of the world's biggest smartphone makers, and even bigger market of home appliances are well-positioned to gather that data.
Samsung, however, will be making its IoT push without a key figure. Former mobile CTO Lee In-jong, who also headed Bixby's development, left the company last December. And, according to reports, he will be joining Google soon to take part in the Internet search and advertising giant's own IoT push, putting him in direct odds with his former company.