Samsung Anycall Haptic SPH-W4200 - looks pretty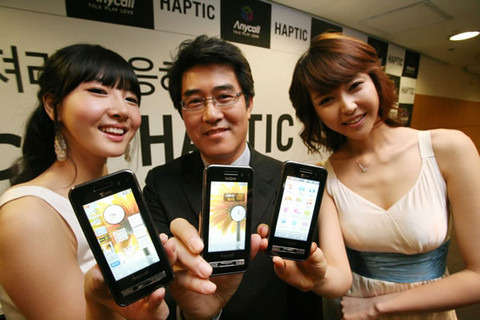 This phone has a 3.2-inch screen that is a touchscreen. It also offers up Haptic feedback when you touch a button on the screen. It looks pretty similar to the Croix style handsets, but clearly has a totally different UI.
Even better yet is the fact that you can drag and drop icons to customize certain areas of the UI for easy use and access to the things that you use most often on the phone. It has an HTML browser, T-DMB, and a 2MP camera.
There is also Bluetooth and a WQVGA screen resolution of 432x240. This phone was launched in Korea today and will sell for about $800.
[via PhoneMag]