Samsung Announces World's Slimmest Mobile LCD Screen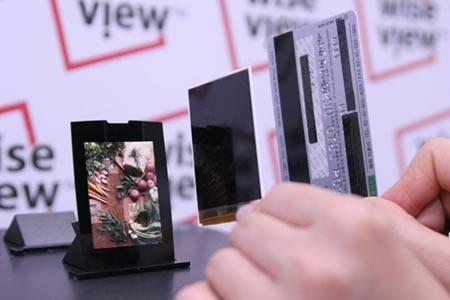 Samsung announced that it has developed the world's slimmest LCD panel for handsets, as thin as a credit card at 0.82mm. That is 0.07mm thinner than the panel previously reported as the world's slimmest. The LCD screen is available in 2.1-inch diagonal and 2.2-inch diagonal sizes, featuring a qVGA 240 x 320 pixels resolution, 300nit brightness and a 500:1 contrast ratio.
On top of that, Samsung has also created a new mobile technology called iLens for integrating the entire panel assembly into a single module that is thinner, more shock-resistant, and easier to read than conventional panels. Samsung believes that handset manufacturers using this new product and technology can trim the thickness of mobile phones by 1.4mm to 2.4mm. Mass production will start in the second half of 2007.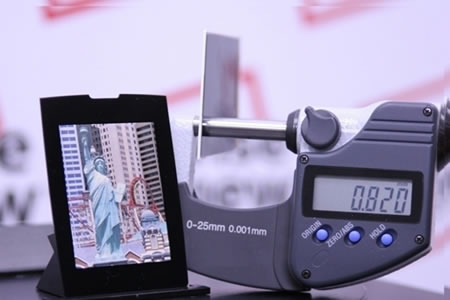 Samsung develops world's slimmest mobile LCD screen [Via: NewLaunches]