Samsung announces industry's first LPDDR5 RAM, ready for 5G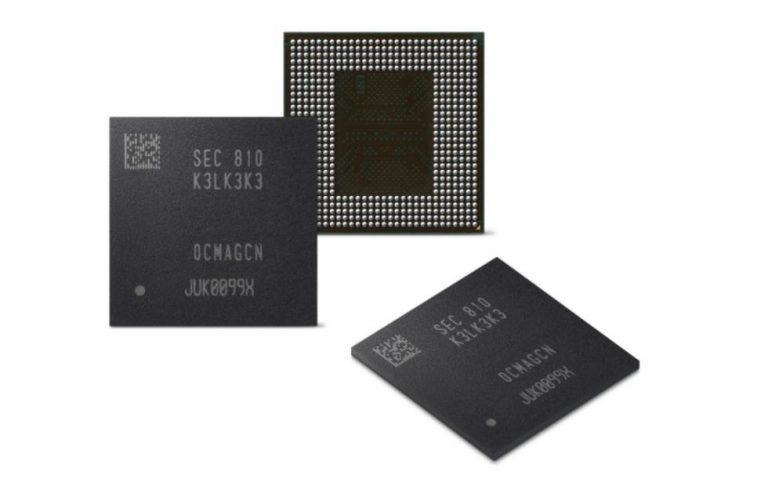 Samsung might be best known for its smartphones and consumer electronics but it might surprise you to know that its most steady and most profitable business as been from its silicon, particularly its memory and storage products. Samsung has admittedly been in the lead and it's not trying to widen the gap even further with the industry's first 8 Gigabit (Gbit) LPDDR5 DRAM, preparing for a future when 5G data connections and AI services are the norm.
While the announcement comes with the usual promises of "improved performance" and "reduced power consumption", there is some technical basis for those. That comes from the fact that the DRAM uses the latest LPDDR5 spec based on the DDR5 spec which hasn't even finalized yet. Almost all high-end phones, mobile devices, and even portable PCs these days use LPDDR4X or even just LPDDR4.
Compared to that, LPDDR5 promises to be a beast. It is theoretically capable of data rates of 6.4 Gb/s, against LPDDR4X's 4.26 Gb/s. To put it in practical terms, it would be able to transfer 14 Full HD videos, each 3.7 GB in size, in just a second. Of course, those are only in ideal situations but the numbers do look mighty impressive.
Samsung's LPDDR5 DRAM also promises greater power savings thanks to a new "deep sleep mode". Compared to LPDDR4X, the power consumption during idle mode is reportedly cut in half. There might be some consequences to that deep sleep but, all in all, the power savings Samsung promises amount to 30%.
Samsung reports successfully testing a prototype 8 GB (not 8 Gbit) LPDDR5 DRAM package made up of eight such 8 Gbit (not GB) chips. Don't expect it in this year's or even next year's smartphones though. It still needs to wait a bit for LPDDR5 to be finalized but when the time comes, Samsung will be more than ready.