Samsung Announces 85-Inch 4K Ultra HD TV For CES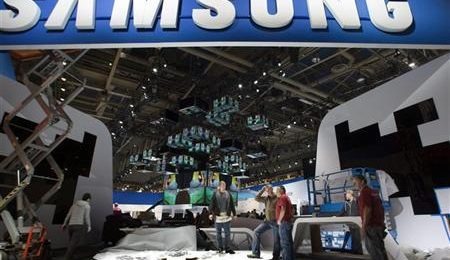 Samsung briefly mentioned a new and very large TV that it will be showing off at CES. The manufacturer is mum on details for the TV, but what we do know is that it will have an 85-inch screen and support ultra HD resolution. Ultra HD resolution is also known as 4K resolution.
Samsung also promises that the display will have high contrast and sharp resolution. The TV also promises good sound quality, facial recognition, and will support smart TV functionality. The TV is also a CES Best of Innovation award winner.
Ultra HD is the official name for 4K resolution TVs that offer a screen resolution of at least 3840 x 2160. To qualify for the ultra HD name the TV also has to have an aspect ratio of at least 16:9. While Samsung didn't offer details on connectivity, the Ultra HD specification calls for some specific connectivity to use the Ultra HD brand.
The TV will have at least one digital input that supports a native 4K signal. TVs wearing the Ultra HD name can't rely on upconverting from lower resolution. We don't know how much this TV is going to cost, but considering it has an 85-inch screen it's not going to be cheap. Back in September, Sony unveiled its 84-inch ultra HD Bravia 84X900 at a massive price of $25,000.