Samsung Announces 30M Cumulative Galaxy S And S II Smartphones Sold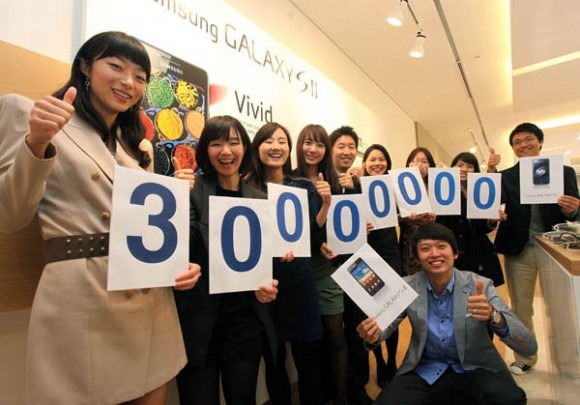 Samsung has issued a press release to talk up its latest milestone in the Samsung Galaxy S smartphone range. The original Galaxy S smartphone has been around since last June and according to Samsung has sold 20 million units. In the few months that the follow-up to the original Galaxy S has been on the market, it has sold half the number of devices already that the original S has sold.
The Galaxy S II has now moved about 10 million units according to Samsung. Together the Galaxy S II and Galaxy S smartphones have moved 30 million units around the globe. That makes this one of the most popular smartphone series anywhere. The sales numbers continue to grow for the S II as well with Android fans still flocking to the high-end device.
Samsung attributes the success of the S II to the Super AMOLED screen and speedy APU. The S II is apparently the second most popular smartphone in Korea and is the most popular device in at least ten other countries. How long do you think it will take the S II to match the sales numbers of the original Galaxy S?
[via Android Community]