Samsung Announce Nov 8 Event For "New Android Device"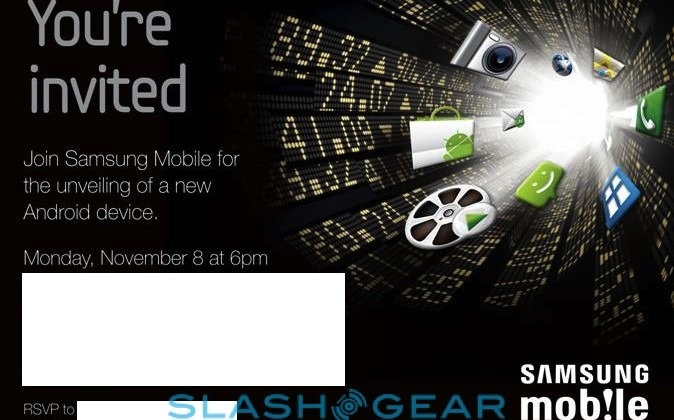 Samsung has just sent out an invitation blast for an Android event to be held in New York City on November 8.  The invite – which says Samsung Mobile will be unveiling "a new Android device" – doesn't mention the handset itself, leaving us guessing as to its identity.
The graphics on the invite itself contains what look to be stock market results, suggesting this is a business-focused device.  Although the Samsung Galaxy Tab has been confirmed to launch on Verizon and Sprint on November 11 and November 14 respectively, the company has already held a launch event for the Froyo slate and as such it seems somewhat unlikely that this is their "new" device.  Still, they had to use European models at the preview, as no US-spec GSM/CDMA versions were available, so this could still be a retread of the 7-inch slate.
We're hoping, though, that it's something new and unseen, but we won't know for sure until November 8 at 6pm.  SlashGear will be there to bring you all the news from the event, so join us on the 8th!
Update: turn.self.off in the comments has suggested it could be the official debut of the Samsung YP-MB2, the company's Android-based PMP version of the Galaxy S smartphone.