Samsung Android 9 Pie Adoptable Storage is too little, too late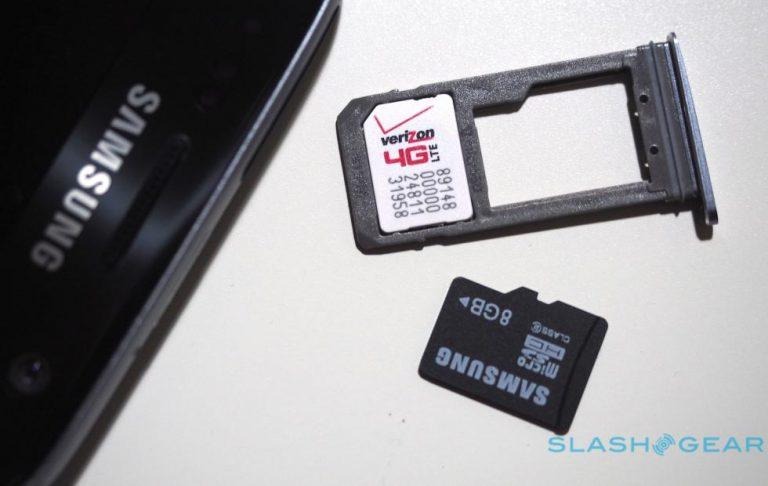 It seems that Samsung is finally trying to play the good Android citizen card lately. In addition to cleaning up its act as far as monthly security updates go, it has also opted to work with Google right from the start in supporting its grand vision of foldable phones. Now based on leaked firmware for its Android 9 Pie beta, Samsung may finally be adopting the Adoptable Storage feature introduced a few years ago. That said, such a feature may not make much sense considering smartphones these days have generous amounts of internal storage.
Introduced way back in 2015 with Android 6 Marshmallow, Adoptable Storage was Google's compromise over expandable data storage like microSD cards. It never liked them and saw them as headaches and liabilities, especially considering the fact that you could pull those cards out any time. With Adoptable Storage, Android would format and see the microSD card as part of the internal storage and you can't pop out the card without messing up the phone.
Samsung didn't see eye to eye with Google on that part and removed the feature from its TouchWiz/Samsung Experience UX. It saw the feature as something that mostly benefited phones with low internal storage, where a microSD card could turn an 8 or 16 GB phone into a 136 or 144 GB phone. But according to SamMobile, it seems that with Android 9 Pie and Samsung's new One UI, it will finally be one with the rest of the Android world in offering that functionality.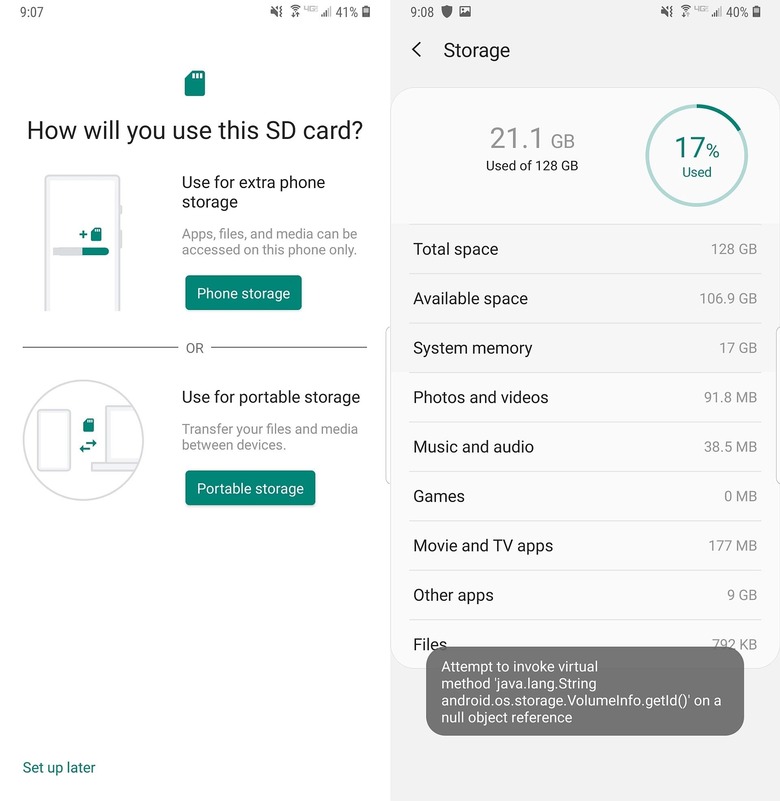 While it's good news definitely, one has to wonder what for. With internal storage ranging from 128 to 256, even 512, GB, microSD cards have almost become redundant. And when you do put in a microSD card there, it might be for transferring files, in which case you wouldn't want to format it as Adoptable Storage.
Then again, it could be some strategy on Samsung's part to get in Google's good graces as well as get in line with the rest of the Android world. Or it could also be used for marketing. With a 512 GB Galaxy Note 9 and a 512 GB microSD card, Adoptable Storage will really give you 1 TB of unified storage. Or at least it would look like that to the system.