Samsung And Vlingo Blocking Unofficial S-Voice Use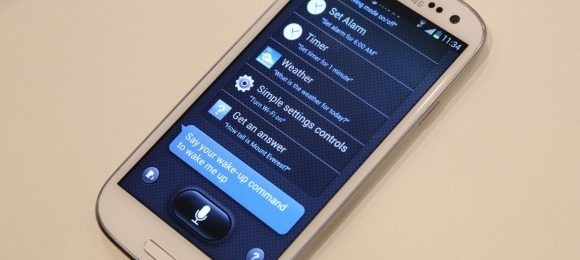 Samsung Galaxy S IIIs are already out there in the wild even though the phone doesn't official hit retail channels until May 29th. The exclusive Flipboard APK was ripped from the phone pretty quickly, and over the weekend Samsung's personal voice assistant, S-Voice, was also uploaded for anyone with an Android phone running Ice Cream Sandwich to enjoy. Samsung doesn't seem to be amused by such shenanigans, and has blocked users from accessing the feature.
The APK was leaked over the weekend and was able to be installed on just about any Android device, offering functions similar to Siri on the iPhone 4S. You could perform the usual functions such as search, looking up the weather, and repeatedly shout "Hi Galaxy" to try and wake up the phone.
Unfortunately, the free ride is over: all voice functions for S-Voice seem to have been disabled server side by Vlingo, the service powering S-Voice. Anyone attempting to use S-Voice from a device that isn't the Galaxy S III will be met with a network error instead. Members on xda-developers have confirmed that voice data is still being sent back to Vlingo's servers, but requests aren't being processed.
Strings sent back to the server indicate which device is trying to access the server, meaning Vlingo can block anything that isn't the Galaxy S III relatively easily. The flip side is that the strings could potentially be spoofed, enabling users to workaround the restriction. For everyone else, you'll just have to wait until the Galaxy S III going on sale next week.
[via The Next Web]