Samsung and Visa sign agreement to accelerate NFC payments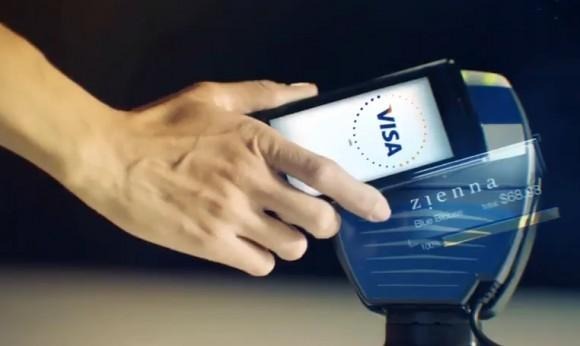 Samsung and Visa are looking to take the phenomenon of NFC mobile payments global. Both companies have signed a global alliance agreement that will significantly accelerate the use of NFC mobile payments throughout the world. This agreement will allow any business that enables or is planning on enabling mobile payment programs to be able to use the Visa Mobile Provisioning Service with their programs.
Samsung began a revolution with NFC when it launched devices capable of S-Beam. Now it plans on taking it a step forward by enabling NFC mobile payments with its future devices. It will load the Visa payWave application on all of its future devices, which will allow consumers to "wave and pay" for their transactions. Dr. Won-Pyo Hong, president and head of the Media Solution Center at Samsung Electronics, said, "Samsung has been a pioneer in NFC devices and is again leading the way in enabling NFC-based mobile payments. The partnership with Visa represents a step towards a global mobile payment platform."
Alongside Samsung's devices being able to make NFC mobile payments, Samsung will also allow banks to be able to load personal account information onto Samsung's devices over-the-air. The transfer of information will be secured by a security chip inside of Samsung's devices that utilizes the Visa Mobile Provisioning Service linked to Samsung's Key Management System.
ABI Research believes that 1.95 billion devices will be NFC-enabled by the year 2017. Samsung wants to be the jump-starter that makes NFC-mobile payments commonplace. With it's huge market share, and large number of loyal followers, Samsung is one of the best candidates to popularize NFC-payments in countries like the United States.
[via Business Wire]