Samsung and Spotify team to push cross-device music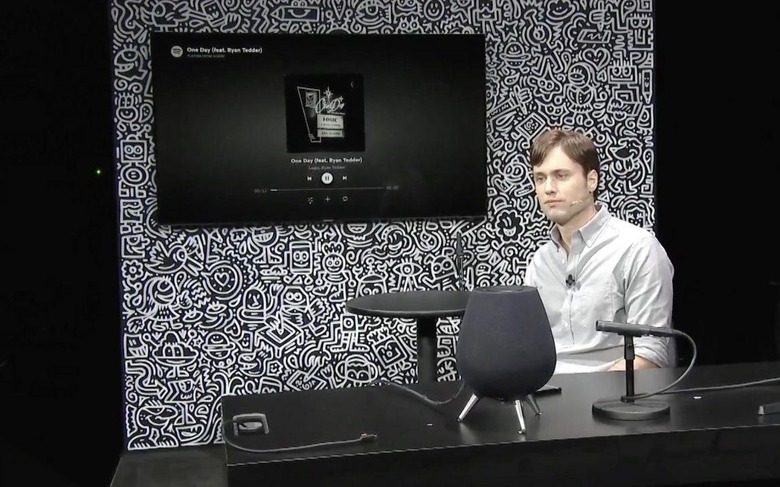 Samsung and Spotify are partnering up, pushing the streaming music service across phones like the new Note 9, smart speakers like Galaxy Home, and other devices like TVs. Announced at Samsung's Unpacked 2018 event in New York City alongside the new Note 9, the deal will see Spotify integrated into Samsung devices out of the box.
That means Spotify will be part of the setup process on Samsung phones. As you step through the first-run process, along with adding your Google account and choosing other settings, there'll be the ability to add a Spotify account or create a new one.
There'll be Bixby integration, too. Even if you've never had a Spotify account before, or downloaded the app to your device, asking Samsung's voice assistant for music will default to searching Spotify. It'll also deliver recommendations, new playlists, and more from the streaming service.
It's not just phones, mind. Soon, Samsung says, there'll be the ability to link your Smart TV and Spotify accounts through the SmartThings app. That will allow you to play Spotify through that app, and move it from room to room with you. As we've seen from Sonos and others before, that'll mean the ability to pause playback on one speaker or device and then resume it elsewhere.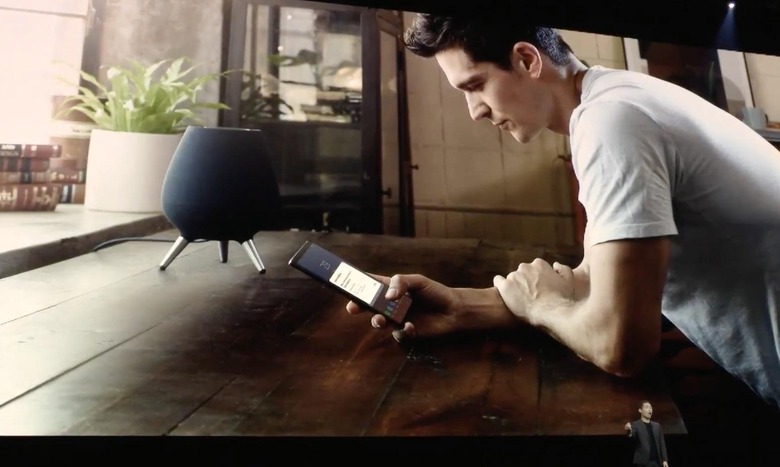 It'll come into its own when Samsung's first smart speaker goes on sale. Previewed at today's event, the Samsung Galaxy Home is a HomePod and Google Home rival, powered by AKG speakers, and promising whole-home audio. It'll be controlled by Bixby, as well as touch-sensitive buttons on the top panel and a smartphone app.
However, you might not need to actually use them. One of the advantages the two companies are talking about is presence awareness. If you move from room to room, each of the Samsung devices will keep track of your location, and then prompt you to transition your music between them.
With Spotify Connect, there'll be better support for shifting playback around devices, too. "When a user enters WiFi while listening to music on mobile with the Spotify app, they'll be able to move playback from the mobile lock screen, instead of having to go back in the Spotify app," CEO Daniel Ek says.
Today's functionality is, mind, only the start of what Samsung and Spotify say they have in mind. "In the future we envisage deeply integrated experiences on Samsung devices," Ek teased during Samsung's keynote.