Samsung and ARM team to drive graphics processing on mobile phones and other electronics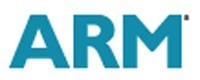 When it comes to both CPUs and GPUs in the smartphone and feature phone industry, many of the devices out there run hardware from ARM. ARM has been pushing its new Coretex-A9 processors and Mali GPUs for a while. At MWC 2010 ARM and Samsung announced that they are extending their working relationship to bring superior graphics processing to future products.
Samsung announced at the show that it has adopted the ARM Mali GPU architecture for its future graphics-enabled SoC and for its ASIC and foundry business. Samsung reports that the Mali technology it is adopting will drive superior graphics in a number of product categories from smartphones, to home and navigation devices as well as products for the automobile.
Samsung reports that it will be debuting ARM Mali GPU-based semiconductor solutions soon for mobile devices. Samples of the new semiconductors are expected to be available by Q3 2010. The Mali GPU tech allows for 1080p video processing and other high-end features.