Samsung adopts Google ARCore instead of rolling out its own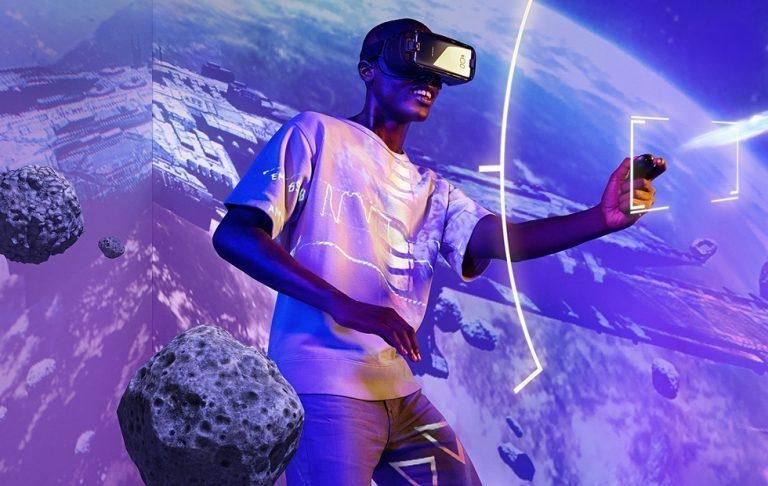 While perhaps the world's largest Android vendor, Samsung is not exactly known for playing by Google's rules. For a time, its TouchWiz skin made its phones almost like their own distinct breed. It has also chosen not to jump on Android TV or Android Wear, preferring Tizen OS, which it is able to more directly control. And until recently, it snubbed Google's Daydream VR platform in favor of its own Gear VR co-developed with Oculus. So it's no small news that Samsung is fully embracing Google's ARCore to be the augmented reality platform for its Galaxy smartphones.
There's not really that many AR platforms and SDK's available for Android anyway. But given Samsung's propensity for reinventing the wheel, or at least avoiding Google's implementation, there was really a huge chance it would roll its own eventually. Even after the Galaxy S8 was one of the named supported ARCore devices.
Not that ARCore itself is an already well-established and proven platform. Google itself seemed almost noncommittal to augmented reality, even when it already had Project Tango available for commercial devices. It wasn't until Apple introduced ARKit that Google picked up the slack. Unlike Tango, and like Apple ARKit, ARCore doesn't require specialized sensors and hardware other than those already found in almost all phones.
Samsung's VR narrative is less precise. It still holds on to Gear VR and the Oculus platform, unsurprising considering its massive investment in that space. But it has also jumped on the Windows Mixed Reality platform, somewhat directly competing with Oculus at the same time. Curiously, Samsung's Developer Conference 2017 press statement makes no mention of Google Daydream VR, despite already supporting it on its latest Galaxy flagships.
Samsung currently only names the Galaxy S8, Galaxy S8+, and Galaxy Note 8 as the phones that will support Google ARCore, The plan, however, is to eventually expand it to other models. Whether or not it will be compatible with Samsung's mid-range phones, like the Galaxy J series, will largely depend on ARCore's minimum requirements. And given Google's sparse coverage of the platform in its recent press event, it doesn't seem to be set in stone just yet.
SOURCE: Samsung