Samsung ad flaunts screen superiority in Pixel 2 XL's face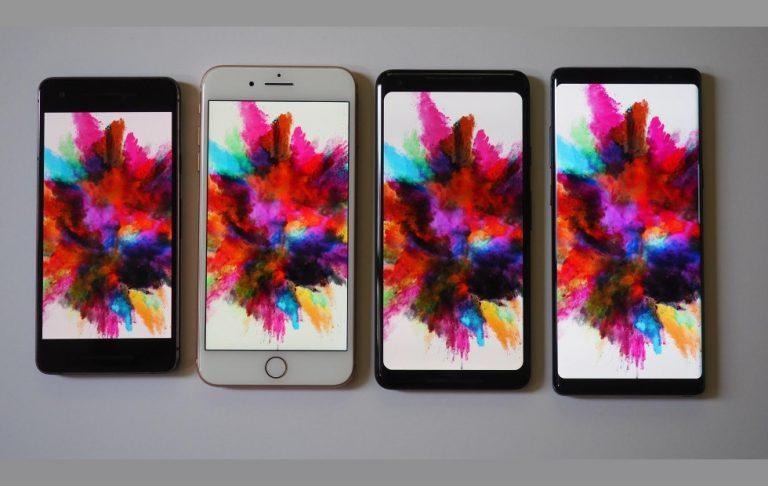 A big part of advertisements is what you say and how you say it. Just as important, however, is when you say it. They say timing is everything, and that definitely applies when trying to catch the window of opportunity or when hitting their frenemies when they're down. Google just experienced a pretty big setback over the display of the Pixel 2 XL, a P-OLED panel made by LG. Unsurprisingly, Samsung has just come out with a series of video cuts that boast about how great its screens are, making the unsaid implication that they're definitely better than the Pixel 2 XL's.
It might be a bit arguable, but most will definitely admit that Samsung's top-tier smartphones have topnotch screens. At least if you're counting OLED displays only. Not everyone buys into OLED, however, and some still see LCDs as better. But as far as OLED toting phones are concerned, many will praise Samsung's AMOLED technology as one of the best.
To be fair, though, Samsung has been in this game far longer than either LG and especially Google. While LG does make use of OLEDs for its TVs, it only jumped on OLED for phones this year with the LG V30 and, indirectly, with the Pixel 2 XL. The latter is even trickier because it uses P-OLED rather than traditional OLED.
Google has received a lot of flak over that these past days. In addition to criticisms of dull and muted colors, the Pixel 2 XL was also reported to have burn-in issues just days into its use. Google has just recently made official statements, promising software updates to address issues as they come, but also downplays the severity of burn-in cases.
And while Samsung may have the upper hand in terms of display, few people will actually make a choice based on the display alone. While the screen definitely plays an important part, the overall experience still speaks louder. And there, some would argue that Samsung fares the worst.