Samsung accidentally leaks AT&T Galaxy S6 Active specs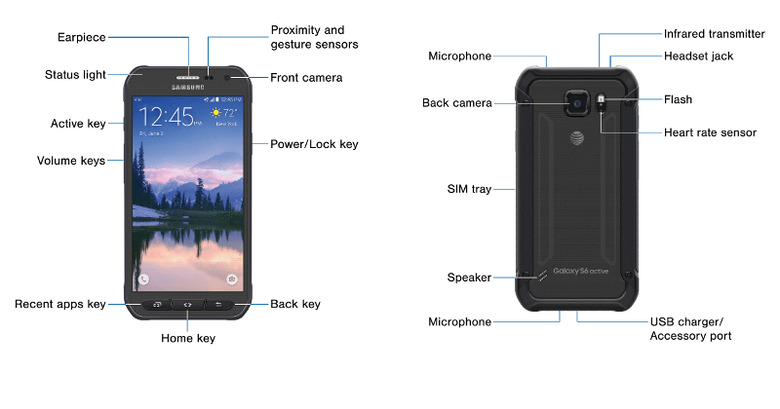 Clerical error or cunning marketing ploy? Whatever your take on Samsung US' latest blooper, the fact remains that it "accidentally" published the support page for a certain SM-G890AZWAATT, a.k.a. the Galaxy S6 Active for AT&T. Although the manufacturer quickly took the page down, the Internet never really forgets. Which means that details of the rugged variant of Samsung's hit 2015 flagship is now available for everyone to see, though, truth be told, there isn't really anything yet to surprise us in this particular smartphone model.
Like the other before it, the Galaxy S6 Active is simply a rugged version of Samsung's flagship. In this case, it shares many of the features of the Galaxy S6, slapped with a bulky exterior and high dust and water resistance grades. The one notable difference is that this year's rugged flagship boasts an IP68 rating, the highest in its class. The Galaxy S5 Active, in comparison, was one point short in the water category with only an IP67 grade.
In almost all other aspects, especially deep inside, this is the Galaxy S6. That means you have the same octa-core Exynos CPU, 3 GB of RAM, 32 GB of storage, and 5.1-inch 2560x1440 QHD display. The 16 megapixel f/1.9 rear camera and 5 megapixel front shooter are also there, as well as Android 5.0 running out of the box.
What won't be there, however, is the stylish looks. You are, after all, trading elegance for survivability. Instead of the slim, luxurious visage, you get what looks like an armored car version. Curiously, Samsung lists the weight and thickness of the Galaxy S6 Active as the same as that of the flagship, which is somewhat of a miracle. Equally curious, there isn't any difference in battery either, with both the Galaxy S6 and the Galaxy S6 Active powered by a 2,550 mAh pack.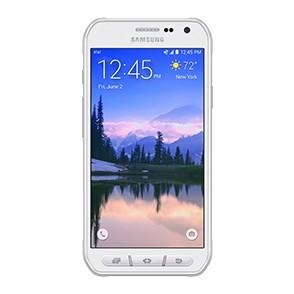 The specific model that was unwillingly outed was for a camo white color on AT&T. The manual, which remains available online, shows a black variant. No word yet on other options and availability details, but it should be pretty darn close if almost everything is already set at this point.