Samsung 8Gb RAM Chip Promises 4GB Of RAM In Future Smartphones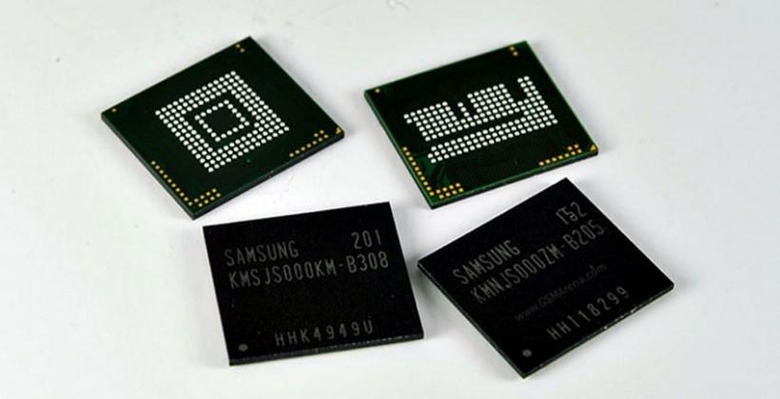 Samsung and other smartphone makers are always out to improve the performance of their smartphones. One of the ways to help boost the performance of the smartphone is to cram more RAM under the hood. Thanks to 64-bit processors, smartphones are able to address more RAM than they could in the past.
One of the largest amounts of RAM in a smartphone right now is the 3GB of RAM inside the Samsung Galaxy Note 3. We reviewed the Galaxy Note 3 smartphone when it launched back in October and liked the performance well enough. Samsung has announced a new RAM chip that will allow it to put even more RAM under the hood of its smartphones.
The new chip is an 8Gb LPDDR4 chip that is designed for mobile devices allowing up to 4GB of RAM inside a smartphone. Samsung is the first chipmaker to produce RAM suitable for mobile devices in such high density. The new memory chip is built using 20nm class process technology.
The chip also supports 3.1 Gbps DDR4 standards meaning it should be about 50% faster than RAM using previous standards. It also has less power needs than memory using older DDR3 standards. The new chips will go into mass production sometime in 2014. There is no indication of when devices using the new RAM chips will be available. The new chips will be used in uHD laptops as well.
SOURCE: Android Headlines