Samsung 60Ghz WiFi Promises 4.6Gbps Data Transmission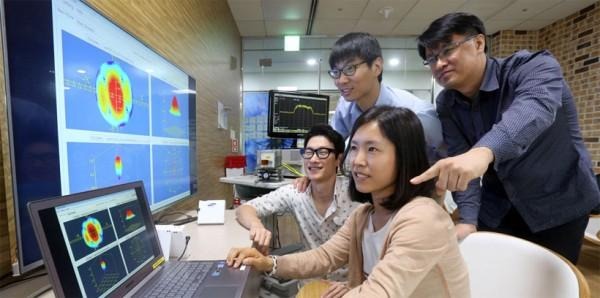 Samsung is talking up its new WiFi technology that it claims will improve data transmission speed compared to current generation WiFi gear by up to five times. WiFi tech currently tops out at around 866Mbps. The new 60GHz WiFi technology will allow data transmission speeds of up to 4.6Gbps of throughput. Samsung says with this new WiFi technology consumers will be able to transfer a full HD movie from a mobile device to a TV in less than three seconds.
Samsung's WiFi solution uses 802.11ad standard and uses 60GHz frequency and maintains the fast speed by eliminating co-channel interference no matter the number of devices in use on the wireless network. Samsung has overcome some of the challenges with 60GHz WiFi technology in the past using millimeter-wave circuit design.
Samsung has also developed a wide-coverage beam-forming antenna for the WiFi tech that allows the highest quality commercially viable 60GHz technology available. Samsung is also using what it claims is the first micro beam-forming technology in the world that is able to optimize communications module in 1/3000 seconds to account for changes in the environment.
The 60GHz frequency that Samsung is using for the WiFi tech is an unlicensed spectrum available across the world. Commercialization of the new WiFi technology is expected to happen as early as next year. The tech will come to a wide range of products including AV gear, medical devices, and telecommunications equipment among other things.
SOURCE: Samsung Tomorrow