Samsung 2016 SUHD TVs get HDR+ firmware update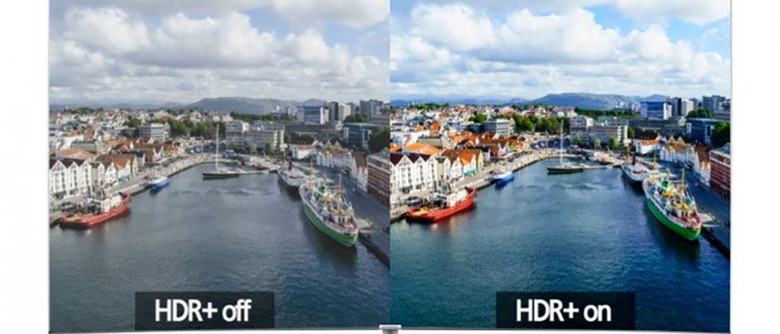 Samsung has announced that it is rolling out a firmware update for its 2016 line of SUHD TVs that have the quantum dot display. The new firmware update adds an HDR+ setting to the TVs enhancing the High Dynamic Range image quality even more than the TVs offered originally. With the new feature, the image quality is enhanced even if the source isn't HDR format.
Samsung says that HDR makes bright areas of the screen look brighter and allows the TV to show new colors and expand the range of contrast on screen. The result is an image that has more colors, brighter colors, and more detail. The image at the top of the story is a comparison of the same TV with HDR+ on and with the setting off.
"The HDR+ function offers an exceptional HDR viewing experience to all 2016 SUHD and UHD TVs consumers," said Jong-hee Han, Vice President, Visual Display Business at Samsung Electronics. "We're thrilled to share this latest advancement with our consumers to access directly on their 2016 SUHD TVs. Samsung is bringing the highest form of picture quality right to their living rooms."
According to Samsung, the biggest benefit of this upgrade is the ability to upgrad SDR content to HDR-like picture quality. HDR+ is also able to uncover hidden images from darker areas of the screen allowing you to see what is going on in darker areas. It's a huge pet peeve with my old TV that I can't see what's going on in dark scenes of movies and TV shows. The feature also brings an expert mode to allow picture quality experts to customize HDR effects to suit users with brightness calibration, contrast ratio, and gradation effects control. The HDR+ upgrade is available now for all 2016 SUHD TVs. It will land for all HDR compatible 2016 UHD TVs by September.
SOURCE: Samsung