Samsung 12MP W880 camera phone leaked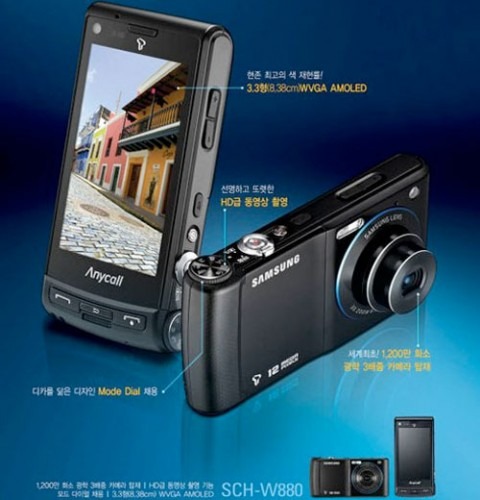 Most of our mobile phones have cameras inside and many of those cameras were features tacked on so the maker could say the phone included a camera. The average camera phone takes poor pictures that are all the worse when used in low light.
A new camera phone form Samsung has been leaked out today called the SCH-W880. The device is definitely a camera with a cell phone feature tacked on rather than the other way around. The camera portion of the phone has a 12MP image sensor and a 3x optical zoom.
Other features include a 3.3-inch AMOLED display with WVGA resolution, HD video recording, HSDPA data access, Wi-Fi, GPS, and Bluetooth. The phone also has an integrated DMB TV tuner making us think it will never be offered here in America. There is no word on pricing or availability at this time.