Samsung 1080p smartphone tipped with Exynos 5

Today appeared to be quite the day for leaks, with the Samsung GT-B9150 coming in most recently with a powerful Exynos 5 processor under the hood and a 1080p display to its name. This device brings on the 1.7GHz A15-based Exynos 5 5250 Dual processor to the game, this being the same massive beast we've seen in the
and the
. This device could be the Samsung Galaxy S IV or it could be a brand new Galaxy Note – at the moment the details are quite scarce and fried with salt, as it were.
The leak today comes in the form of a benchmark result which gives away the product code for the smartphone or tablet-like device, that again being GT-B9150. This device's code name appeared once before in similar results quite a few months ago, that time with a 720 display and certainly after the release of the Samsung Galaxy S III. This puts it in line with a release of the fourth iteration of Samsung's flagship smartphone, but the "B" in the name we're seeing here throws one for a loop.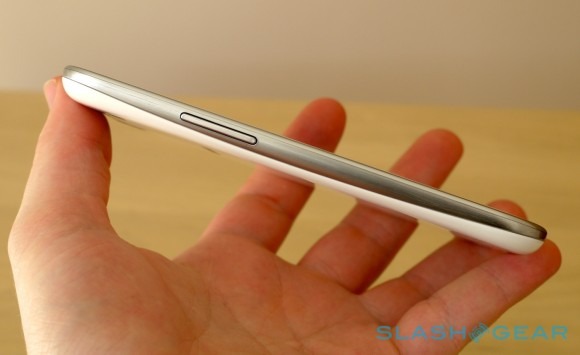 This release will likely take place at the same time as the rest of the Samsung lineup tipped earlier today, that list containing several Samsung Galaxy Tab devices with different sized displays. Each of those models will be released with the name Samsung Galaxy Tab 3 while this model, again, appears to be a smaller device than the tablet pack and will either work with Galaxy S or Galaxy Note before its number – III for a note, IV for an S.
One point of clarity here is the fact that we're so close to
that we're more than likely not going to see any of the devices listed here at that time. We'll quite likely see Samsung present a series of devices after the event at least a week or two out, keeping the attention for themselves rather than sharing with the Mobile World Congress hoards of device-bringers. Have a peek at the timeline below for more insight!
[
SamMobile]