Samsung's SH100 WiFi Camera Announced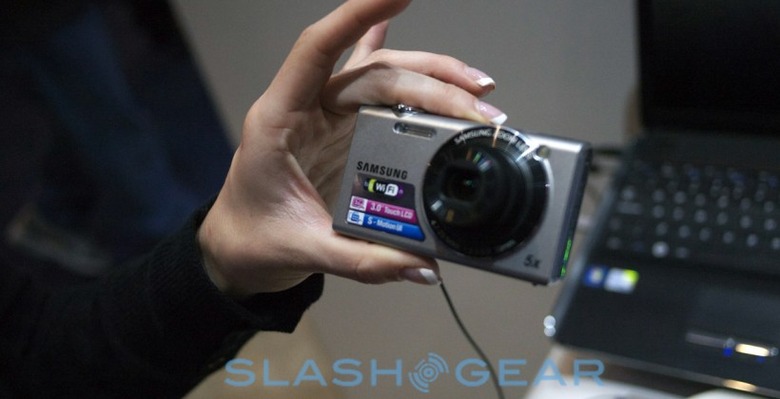 Among other compact consumer cameras, Samsung has announced the SH100 at this year's CES. Set to be a fully connected camera, the SH100 will not only upload photos via WiFi but will allow the user to remotely control some features via a connected Android device.
Shipping with a 14.2-megapixel CCD sensor, the camera will also sport a 5x optical zoom, facial recognition, and a touchscreen with Samsung's new "app-like" user interface.
When connected to an Android device, the user can control features of the camera such as zoom and the actual shutter. This feature would be much welcome when taking family or group shots and provides a flexibility we have yet to see in cameras.
Further connecting the phone and camera, once an image is taken, the user will have the option of geotagging the pictures from their phones GPS chip. The device will go on sale this march for around $200.