Samsung's 3D Surround Sound Demoed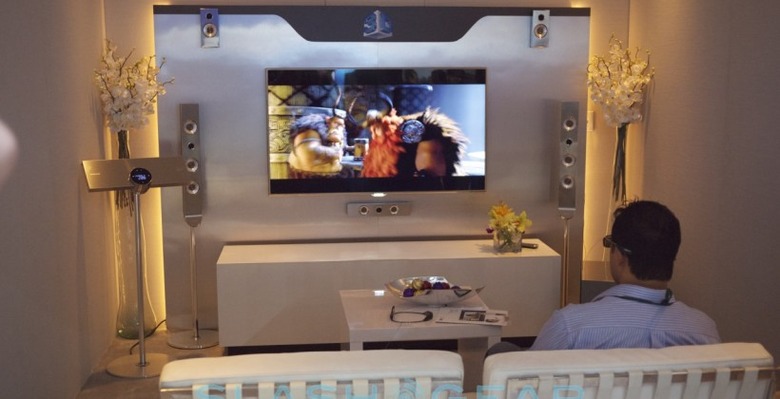 3D TV's were also pushed hard at this year's CES. Samsung has stated that they have sold just over 1 million 3D-equipped TV's in 2010, and they still see it as the next frontier in viewing. However, just as 3D visuals offer up a new experience, users are looking for an audio option that can accompany the new 3D experience.
Samsung has showcased their new 3D Surround Sound system at this year's CES. This new 5-speaker system not only pushes sound horizontally, but pushed sound towards the ceiling so it can cascade downward providing an extremely real and immersive sound experience.
We got to experience this sound demo, and we were highly impressed. The speakers offered up rich sound, and coupled with 3D visuals it was an experience we have not yet seen in the living room.