Samson unveils Q2U Recording Pack for home recording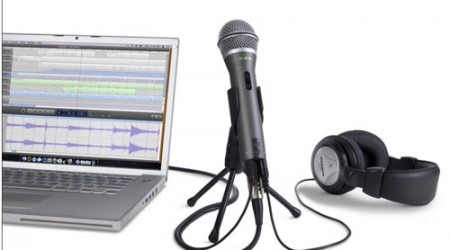 Home recording is a big deal for lots of people. Folks like to record podcasts and garage bands like to record their performances for posterity and for impressing the ladies. It's easier than ever today to record at home thanks to low cost kits for home recording like the new Samson Q2U Recording Pack.
The Q2U Recording Pack has all that you need to record at home including a handheld mic, headphones, and software. The mic included in the kit is the Samson Q2U with both XLR and USB output allowing connection to a PC or a mixing console.
The mic also has a 3.5mm stereo headphone jack for monitoring during recording and includes a set of HP20 headphones from Samson. The software included with the kit is Cakewalk Music Creator. Other items include the USB and XLR cables, mic clip, and a desktop stand. The kit is available for $89.