Same-day delivery service Shutl receives investment from UPS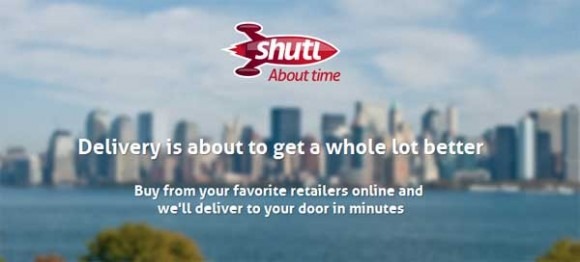 When it comes to online shopping, I think we can all agree that the biggest downside to buying online is waiting for delivery. If you purchase something on a website like Amazon, the quickest you will be able to receive your product is the next day, and next-day shipping will cost you a ton. A new delivery service looking to reduce delivery time on purchases is a startup called Shutl. Shutl plans to set up a network that will allow users to get items the same day.
On the surface, it seems like Shutl would be a direct competitor to UPS, but apparently that isn't true. AllThingsD reports that UPS has invested $2 million in the same day delivery service Shutl. The investment in the London-based delivery service comes ahead of Shutl's launch in the US. Shutl plans to offer its services starting early next year in certain areas of the United States.
Shutl and its partner etailers will offer customers 90-minute delivery windows for goods purchased online. Customers will also have the option of picking a one-hour window of your choice on the same day or any other day for delivery. This service is similar to something eBay is testing already in San Francisco.
EBay's service is called eBay Now and works in conjunction with an iOS app and physical retail stores. Same-day delivery with eBay Now is only five dollars and eBay says that products could be there within the hour of ordering in some instances. There is no indication of exactly how much Shutl would charge for same-day delivery services at this time.
[via AllThingsD]