Saleen S1 is a boutique supercar bargain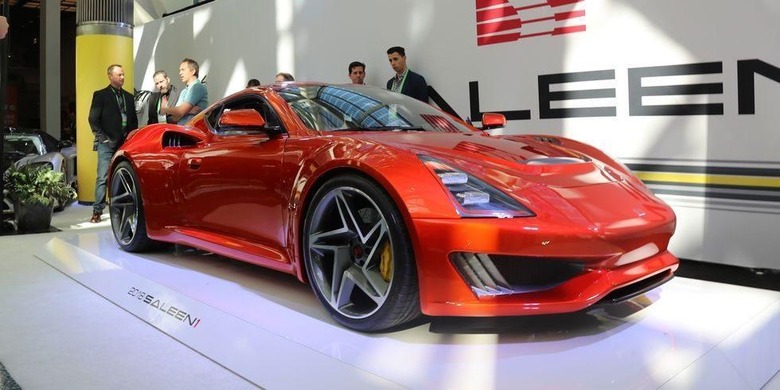 During the LA Auto Show Saleen unveiled its latest supercar and the first car it has offered since that insane S7 many years ago. Th new car is called the S1 and Saleen has now announced the starting price for the sleek little beast. That price is surprisingly reasonable.
The S1 will start at a downright reasonable (at least as far as supercar pricing goes) $100,000. At the show Saleen was taking pre-orders for $1,000. Deliveries in North America are expected in late summer of 2018.
Saleen has also announced that the S1 will come with a factory 3-year, 36,000-mile warranty as you would get with any new car. The $100,000 gets you a custom 2.5L turbo four-cylinder engine making 450hp and 350 lb-ft of torque. That engine is completely built in-house by Saleen.
The standard transmission is a 6-speed manual, but a paddle-shifted auto is optional. The big thing here is that the carbon fiber body gives the S1 a curb weight of only 2,685 pounds. The lightweight and generous power combine for a 0-60 mph time of 3.5 seconds.
Saleen also promises that the car will pull 1.2G of lateral acceleration and it has massive 15-inch front and rear brake rotors. To being with the car will be built by Saleen in North America, then all production will move to China with Jiangsu Saleen Automotive Technology, a joint venture started in 2009.
SOURCE: Road & Track