Saitek Cyborg - Another gaming mouse to compete for your cash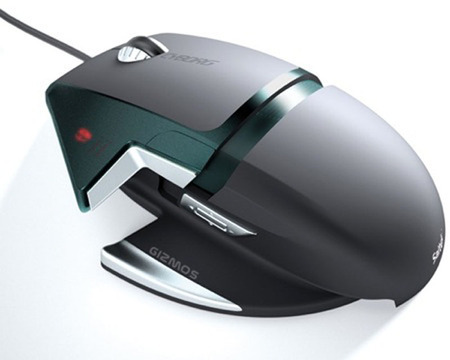 I remember back when I picked up my first mouse that had two extra buttons on the side. I thought that was the coolest gaming mouse ever. Back then there really weren't "gaming mice" per se, but those two extra buttons really made a difference. If you're looking for a mouse to give you that extra edge, you'll be pleasantly surprised at your options.
Saitek has just released their latest gaming mouse called the Cyborg. This new mouse sports a 3200dpi optical sensor, which to my knowledge is about the highest you're going to find in a mouse. You'll also find plenty of other cool features such as removable weights, a 4-way hat switch and two extra programmable buttons.
Despite its seemingly odd-looking shape, it does appear to be rather comfortable. If you're in the market for a new mouse, you can pick this one up for just $60.
Saitek Cyborg Mouse [via pclaunches]