Saints Row IV denied rating in Australia over objectional content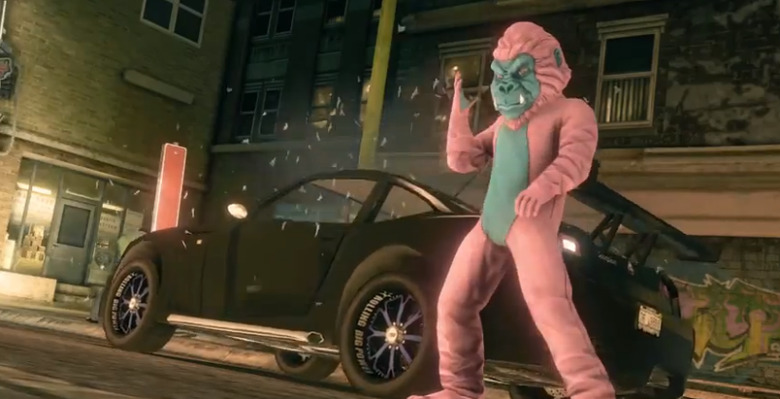 On March 15, Saints Row IV's teaser trailer was made public for all to enjoy, confirming that the game would be making its way into gamers' hands despite initial fears that it would never come to fruition. Much like GTA III, the Saints Row games give players a universe that is wide-open for essentially doing whatever they want wherever they want. Under such a freedom, the games foster various sorts of debauchery, and Australia has taken offense to that.
Saints Row IV is said to violate "computer games guidelines" established in Australia, according the Australian Classification Board. As such, upon reviewing the game, the Board bestowed it with what is known as an "RC" label, which means "Refused Classification." This is pursuant to the latest gaming guidelines in the nation.
The specific reasons for such a rating refusal? According to a statement released by the Board, the review of the game showed that it contains both visual and interactive adult-themed violence that isn't "justified by context" – meaning it is violence happening just for the sake of violence. In addition, gamers are rewarded for virtual drug use, another issue that has run afoul of the gaming guidelines.
This is despite a law going into effect at the beginning of the year allowing for the sale of games intended for audiences older than 15-years-old, bestowing those games with an R18+ rating. The game will grace shelves in the US and Europe the third week of August, and despite the rating refusal, Australian gamers will also eventually gain access the game.
In a statement to the folks at Joystiq, the game's publisher said: "Deep Silver can confirm that Saints Row IV was denied an age classification in Australia. Volition, the developer, are reworking some of the code to create a version of the game for this territory by removing the content which could cause offence without reducing the outlandish game play that Saints Row fans know and love. Saints Row IV has been awarded PEGI 18 and ESRB M ratings where fans can enjoy their time in Steelport as originally intended."
SOURCE: Joystiq