Safari on iOS 12.2 will put limits on motion sensor access for privacy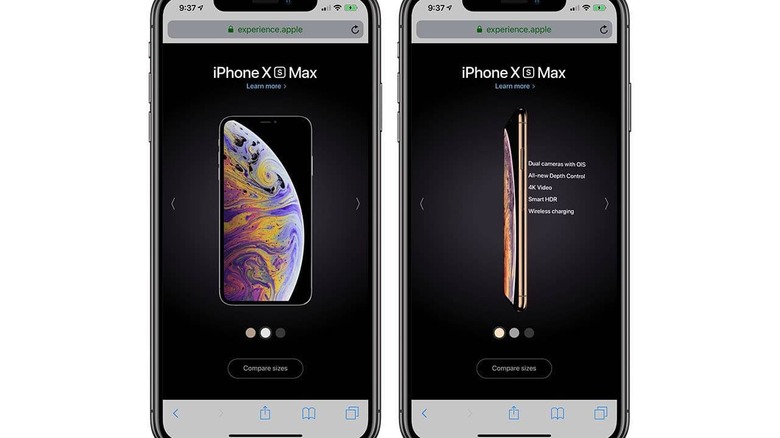 It has been a little over a week since Apple rolled out the first beta for iOS 12.2 and the upcoming release of the mobile platform is already proving to be a treasure trove of features. But while most of the ones that have surfaced focus on what Apple is adding, a new "feature" that has come to light is talking about what Apple is somewhat taking away. While the iOS version of the Safari web browser will still let websites access data coming from the iPhone or iPad gyroscope and accelerometer, users will have to actually give the app permission to do so. Presuming, of course, they're even aware it's disabled by default.
The Web today is a far cry from the Web two to three years ago. Never mind the lingering existence of malicious ads, the explosion of what some call "Web 3.0" apps, or rampant violations of privacy. Web browsers these days can do things like play graphics-intensive games or be a window into virtual and augmented reality worlds. For the latter, they will need access to phones motion sensors, specifically the accelerometer and the gyroscope.
Unfortunately, those seemingly innocent sensors can also become doorways into users' lives. Since the permission to access sensor data is granted to the web browser and not specific websites, these websites can have nearly unrestricted access to that data. Apple is apparently putting a stop to its by introducing a new toggle option in Safari's Privacy & Security settings. Called "Motion & Orientation Access", the setting defaults to off and users will have to knowingly and explicitly enable it.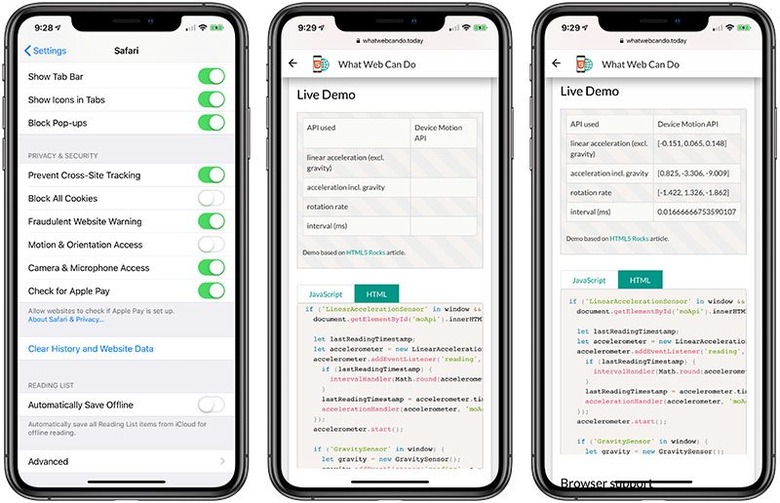 While it might be a win for privacy, it has the potential to break some web experiences. Granted, sites that make use of phone motion sensors are still relatively few and far in between, so the potential for ruining users' browsing is still pretty slim. That, however, could change in the near future and Apple will have to re-evaluate how it wants to implement this privacy setting.