Safari just made iOS 13 Google-friendly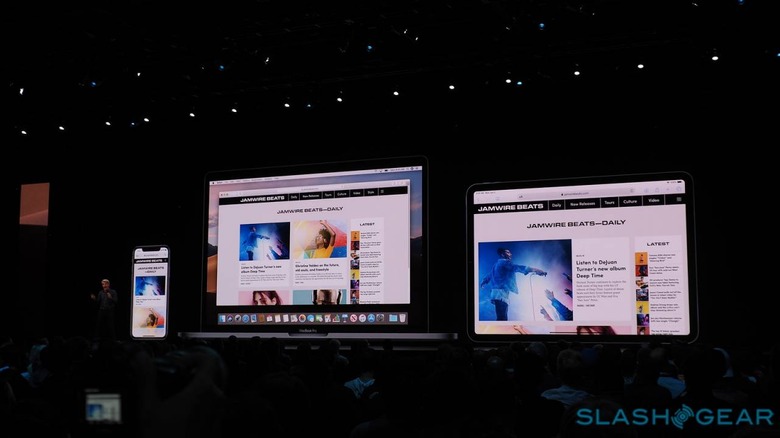 In what might be the biggest Android user-aimed feature of the year, Apple just added Google Docs support to Safari. Safari is Apple's web browser for iOS, and it's just been delivered a slew of new features. For those users that've never taken the time to download the Google web browser Chrome, these features might seem new and amazing.
Apple's updates today are aimed at bringing what they say is "desktop-class browsing" to the mobile age. Apple suggested that the browser "auto-optimizes" websites for touch-friendly user interaction, and that there will be 30 new keyboard shortcuts. If you use a keyboard, that is to say.
Perhaps most important of all the updates made to Safari in this iOS 13 iteration of an iPad UI is the addition of Google Docs support. No longer will you need to go download Chrome to make use of Google Docs in-browser.
There's a new Download Manager in Safari, as well. This makes Safari feel a lot more like a desktop-friendly sort of app, and makes it seem like Apple finally trusts users to download content from the internet.
Safari will soon allow users to set text sizes, set settings per-site, and save tab sets. Users will be able to see their full toolbar in Split View, and there'll be a new Photo Upload option – for iCloud and such.
In short, it would seem that Apple's jammed a bunch of long-awaited features into Chrome in an effort to bring the iPad up to speed for users that want to use the device for more than just basic web browsing. The web browser remains our main portal to the internet, and Apple just made clear that they're onboard with just such a reality.