S Mobility Limited unveils new Stellar Virtuoso and Stellar Pad Android devices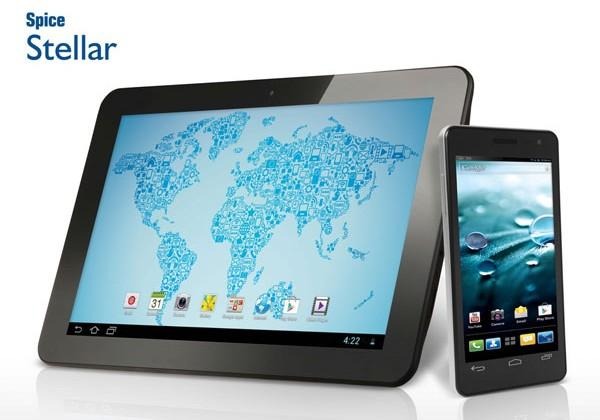 S Mobility Limited is the largest mobile Internet company in India. The company has announced new products for its Stellar range of Android-powered smartphones and tablets. The new smartphone is a dual-sim device that runs the Android 4.0 operating system and is called the Stellar Virtuoso.
The company claims that the Stellar Virtuoso is the slimmest smartphone to be offered by any Indian brand. The device features a 1 GHz dual core processor, eight megapixel camera, Bluetooth, integrated Wi-Fi, and a 1.3 megapixel front camera. The 4.5-inch screen has a resolution of 960 x 540 and the device has integrated GPS and more.
The smartphone is 9.4 mm thick and has 4 GB of ROM and 512 MB of RAM. The other product is called the Spice Stellar Pad and has a 10.1-inch screen. The tablet features a 1.5 GHz dual core processor paired with a quad core GPU. The tablet runs Android 4.1 for the operating system and supports 10 points of touch.
The screen has a resolution of 1280 x 800. Other features include 16 GB of storage with 1 GB of RAM and storage can be expanded up to 32 GB using memory cards. The tablet has integrated Wi-Fi, HDMI output, and more. The smartphone will sell for Rs. 10,499 and the tablet will sell for Rs. 12,999.