Rylo is a new kind of camera by ex- Apple and Instagram devs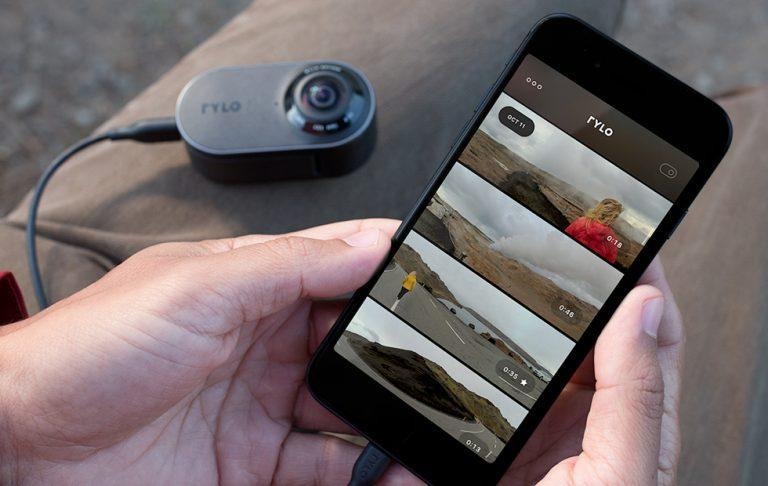 Rylo might be the only non-phone-based camera in the world worth considering using by the average video-capturing person today. The device has two cameras, one on either side, and it captures spherical video for flat editing. That is, while it captures the entire world around the user, it allows magical things to happen with the final product – a standard video with smart focus and plenty of other smart software tricks.
If you've ever shot a photo with a Google Pixel, you understand how software can – and does – replace the need for high-powered and far more expensive hardware. With this camera, Rylo, software also does all the heavy lifting. Instead of using optical image stabilization, this camera uses software to eliminate all human-made shake.
The creators of this camera are Alex Karpenko and Chris Cunningham. The former worked to launch Instagram video, while the other had a hand in building iPhoto for iOS with Apple. As such, the app that Rylo works with is extremely simple to use and make use of. Image stabilization is done automatically, then the software allows the user to adjust tilt, decide output size, and conceive some interesting edits.
If the user decides to output to spherical video, they're dealing with very little editing in the app. If the user decides they want a 1080p rectangular shot, they've got some amazing options. One of these is focus.
For example, the user begins capturing a video while chasing after their child at a playground. The camera – with its smart software and app and etcetera – is able to easily create a video that's focused entirely on the child.
Even if the user moves the camera around in different directions, the software is able to continue to output a video that keeps the child in frame. Or so it's suggested by the company – and a few early users that've spoken up this week.
We'll see how well it all works with the final product when we get our own chance to review for you. This device only works with iOS for now, but Android support is coming. The first version of Rylo will be available for approximately $500 USD from Rylo dot com.
The first version of Rylo comes with a battery, 16GB microSD card, protective pouch, and a sync/charge cable. Also inside is a tripod mount, hand grip, and a wrist strap. If you've gotten this far without watching the video above, please, go back and do so. It's crazy up there.