Ryanair, Vodafone partner for paperless cockpits, in-flight POS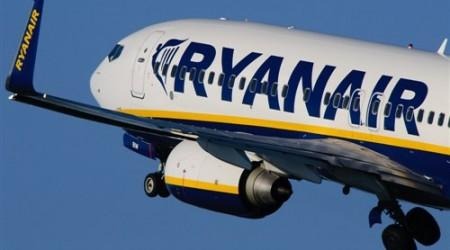 Ryanair has a no-frills approach to air travel. Founded in 1985, Ryanair's concept is getting you from point A to point B, quickly and efficiently. Part of their strategy involves a digital footprint that they rely heavily on, with travelers often needing to check-in online before heading to the airport. In a deal with Vodafone, their digital identity is growing, with in-flight digital point-of-sale terminals and a paperless cockpit. It'll be iPads galore in the air for Ryanair.
The cockpits will now be outfit with an Electronic Flight Bag (EFB), which will give pilots a digital means to navigate. Paper navigation charts and other manuals will be digitally loaded onto the iPads, giving pilots a 'paperless' cockpit.
Flight attendants on Ryanair will still need to pace the aisles peddling wares, but taking your cash is a lot easier now. A new in-flight point-of-sale system is being launched, though details are light at this point. We'd have to assume it's some sort of iPad-based Square system, or that Vodafone is supplying proprietary equipment.
Outside of the airplane, Vodafone will also be supplying Ryanair with an advanced IT infrastructure throughout Europe. The deal will bring telephony and network access, as well as 3G and 4G connectivity to 189 Ryanair locations in Europe and North Africa.
Source: Ryanair
Via: Venture Beat