Rwandan 'droneport' concept is an airport for emergency drones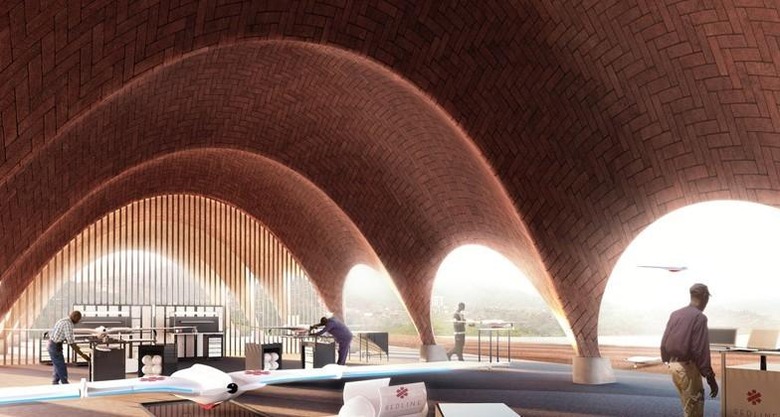 Airports are one of the most important places to avoid when you're flying your drone. A droneport, though? Such a concept was recently presented by Foster, which plans to construct the facility (it is essentially an airport for drones) in Rwanda. The reason revolves around emergency medical supplies. Drones are an excellent way to shuttle much-needed gear into remote areas, but the logistics of doing so are still being worked out.
The concept, shown above and below, is the brainchild of Foster + Partners, and when constructed, it will be used to ship out drones loaded with medical supplies to remote areas in East Africa. The firm plans to work with Afrotech, a tech company, as part of the project. If all goes as planned, the droneport will be completed by 2020.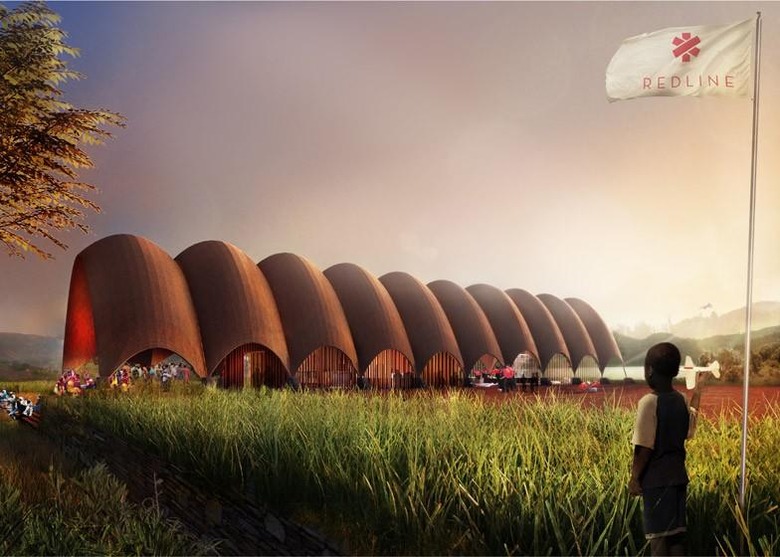 These emergency drone supply shipments are meant to complement existing ground-based deliveries rather than replace them. They'll be particularly handy when it comes to getting supplies to areas in the mountains, which present many problems and hazards for vehicles. In addition, not all roads in Africa are so-called "all seasons" roads, meaning they may not be usable during certain times of the year.
According to Foster + Partners, this droneport will be home to both a redline and a blueline; the blueline will be used to transport larger and heavier items like electrical gadgets and hardware equipment, and the redline will be used for lighter items like medication. The organizations plan to start working on the droneport project some time next year.
SOURCE: Dezeen