Russian lawmaker wants Tim Cook banned from nation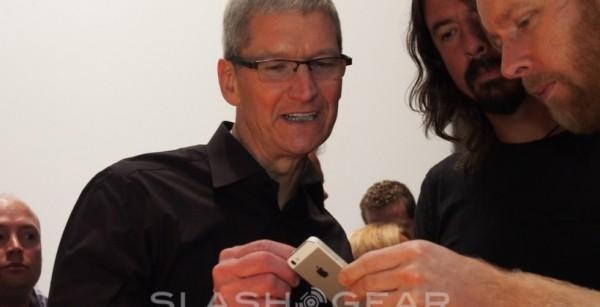 Yesterday Apple's Tim Cook made the brave decision to bring a piece of his personal life into the public light. He went into details about his decision, saying in part, "If hearing that the CEO of Apple is gay can help someone ... then it's worth the trade-off with my own privacy." As expected, Cook's comments about his sexuality were met with a lot of commentary — some good and, unfortunately, some bad. Counted among the bad is a Russian official's statement that Cook should now be banned from entering the nation.
The comment was made by Russian politician Vitaly Milonov, who is known for being anti-gay and largely responsible for the nation's rabid opposition to so-called "gay propaganda". He backed legislation related to this "propaganda" a few years ago, and has since been involved in the establishment of increasingly oppressive laws.
Following Cook's statements yesterday, Milonov spoke to the folks at FlashNord, making comments so absurd one first wonders if they're satirical. "What could he bring us? The Ebola virus, AIDS, gonorrhea? They all have unseemly ties over there. Ban him for life."
He went on to suggest that Cook's decision was "a shrewd political move", and that by going public his actions would "improve [Apple's] sales." The ranting of a crazy man? It would seem so. For something quite a bit more edifying, check out our recent editorial on Cook's decision.
SOURCE: Buzzfeed